100% guarantee that your tickets are authentic, the seats you ordered & arrive in time!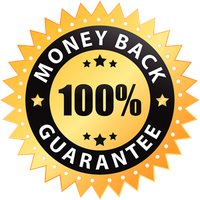 Yankees Vs Twins Tickets
Affordable Yankees Vs Twins Tickets are on sale now and all are 100% guaranteed.
YANKEES VS TWINS TICKETS
The New York Yankees and the Minnesota Twins have many fans across the country. However, not everyone knows about their home arenas and game clubs. We are here to tell you just that and more! But first, to go to one of their games this MLB season, get the Yankees VS Twins tickets from our website!
The New York Yankees and the Minnesota Twins are professional baseball teams from America. They compete in MLB as member clubs of the American League East division and Central division, respectively. Some games will happen in this MLB season where both the teams will be facing off against each other, so go ahead and get the Yankees VS Twins tickets from our website now!
The game stadium is full of people; everywhere you look, the seats are filled with many people. The atmosphere is so fun to be in; it beams with excitement, fear of losing, happiness for winning, and so many more emotions! Also, the amazing fast food options you will get at the stadium will make your experience even better! So go ahead and get the Yankees VS Twins tickets from our website now!
We have also made several types of Yankees VS Twins tickets available for everyone because we believe everyone has different preferences about how they might want to enjoy being at the stadium. Even the players such as Jose Trevino from the New York Yankees and Royce Lewis from the Minnesota twins will be there!
So go and get the Yankees VS Twins tickets as soon as possible!
YANKEES VS TWINS TICKET PRICES AND GAME INFORMATION
HOW MUCH ARE NEW YORK YANKEES VS MINNESOTA TWINS OF ANAHEIM GAME TICKETS?
Tickets for the Yankees VS Twins game start at $8 and generally go up to $79. The cost of tickets is determined by various criteria, including when you buy them (far away from game dates or close to game dates), the sort of seats you want, and much more! Our website has the greatest prices, so go ahead and buy Yankees VS Twins game tickets for your friends and family right now!
HOW TO BUY CHEAP YANKEES VS TWINS TICKETS?
You're probably thinking about where you can buy cheap Yankees VS Twins tickets without visiting many clickbait sites. Well, we've listened to you, and they're now available on our website! Obtaining affordable Yankees versus Twins tickets might be difficult, but that's no longer the case! Get Yankees versus Twins tickets from our website today and start arranging a fun-filled day with your friends and family!
WHERE DO THE YANKEES VS TWINS PLAY?
Yankees VS Twins games are usually held in Yankee Stadium or Target Field, the Twins' home stadium. Regardless of where the games occur, we are confident that both sides will make sure to make the games successful. So go ahead and order your tickets right now from our website!
WHEN DO THE YANKEES VS TWINS PLAY AGAINST EACH OTHER THIS SEASON?
Every MLB season, the Yankees and Twins play multiple games against each other, and they will also play games against each other this season. Check out our website for more information on the game dates and a complete version of the game schedule!

Premium Seating offers a 100% Money-Back Guarantee on every ticket we sell.
We guarantee that your tickets will be authentic, valid for entry, and will arrive on time for your event - or your money back.
We strive to offer the best selection of upper, lower, and floor seating for your upcoming event. Know your getting a great deal on your next order!