100% guarantee that your tickets are authentic, the seats you ordered & arrive in time!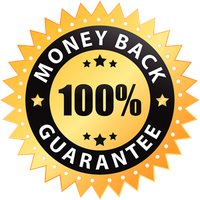 Yankees Vs Royals Tickets
Affordable Yankees Vs Royals Tickets are on sale now and all are 100% guaranteed.
YANKEES VS ROYALS TICKETS
The New York Yankees and the Kansas City Royals are American professional baseball teams playing Major League Baseball. The Yankees are members of the American League's East division, while the Royals are members of the American League's Central division. If you want Yankees VS Royals tickets, you can do it at the best price on our website!
When both teams walk into the stadium to square off against one other, the atmosphere is so dreamlike that spectators continue to sing and cheer for their favourite teams. You should have this experience at least once in your life, and you can get it by purchasing Yankees VS Royals tickets from our website!
If you want to know what it feels like watching your favourite players from each team face off against each other and show their specific game styles, you need to watch the game live! Please get Yankees VS Royals tickets from us to enable yourself to do that!
We all know that the players in each team are the ones who decide the fate of it and lead it to success. Some of the amazing players from each team, such as Nestor Cortez from the New York Yankees and Hunter Dozier from the Kansas City Royals, will show off their unique game styles! Get the Yankees VS Royals tickets from our website and see their game for yourself!
Furthermore, suppose you are a fan of either team. In that case, you may even buy merch featuring the team's mascots and a variety of tasty cuisine from the stadium if you purchase Yankees VS Royals tickets from our website and come to witness the live games!
YANKEES VS ROYALS TICKET PRICES AND GAME INFORMATION
HOW MUCH ARE NEW YORK YANKEES VS KANSAS CITY ROYALS GAME TICKETS?
Do you like the Royals of Kansas City or the Yankees of New York? Or did you get here after looking for Yankees VS Royals game ticket prices on nearly every website? If that's the case, you've come to the right place. On average, ticket prices for Yankees VS Royals games range from $18 to $54. The cost may vary depending on various factors, including the location, the type of seats, and the time of purchase, to name a few. For more information, visit our website!
HOW TO BUY CHEAP YANKEES VS ROYALS TICKETS?
Our website has some reasonably priced cheap Yankees VS Royals tickets available. We understand how irritating it is to search for cheap tickets practically everywhere and not discover the best ones for you. However, there is no need to worry because the tickets are now available on our website. We recommend purchasing your tickets as soon as possible because time is of the essence, and tickets tend to sell out rapidly!
WHERE DO THE YANKEES VS ROYALS PLAY?
The Yankees and Royals may face up at either Yankee Stadium, the Yankees' home stadium, or Kauffman Stadium, the Royals' home stadium. Both locations are enjoyable to visit, and seeing your favourite players perform live makes you forget about the venue! So go ahead and purchase your tickets right now!
WHEN DO THE YANKEES VS ROYALS PLAY AGAINST EACH OTHER THIS SEASON?
In every MLB game season, both clubs face off against one another; if you want more information about the game dates for this season, visit our website. A game schedule has also been created on our website to keep you updated on the upcoming games' dates and locations.

Premium Seating offers a 100% Money-Back Guarantee on every ticket we sell.
We guarantee that your tickets will be authentic, valid for entry, and will arrive on time for your event - or your money back.
We strive to offer the best selection of upper, lower, and floor seating for your upcoming event. Know your getting a great deal on your next order!