100% guarantee that your tickets are authentic, the seats you ordered & arrive in time!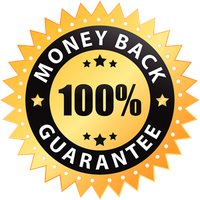 Yankees Vs Guardians Tickets
Affordable Yankees Vs Guardians Tickets are on sale now and all are 100% guaranteed.
YANKEES VS GUARDIANS TICKETS
You can enjoy the New York Yankees and Cleveland Guardians games in full swing with your Yankees VS Guardians tickets this season. To enjoy the full fan experience with every home run, defense strategy, the excited crowd cheering, and more, you need to get the Yankees VS Guardians tickets as quickly as possible as the teams are popular, the game is intense, and the tickets get sold out fast!
The New York Yankees is an official baseball team based in the New York City borough of the Bronx. This team is affiliated with American League East Division and competes in MLB against other teams. The Cleveland Guardians is also a professional baseball team based in Cleveland. This team is affiliated with Central Division American League and competes in the Major Baseball League (MLB). You can find both teams playing against each other by buying Yankees VS Guardians tickets.
Get Yankees VS Guardians tickets from our website and view your favorite players live in a faceoff with each other. The Yankees, Jameson Taillon, Kyle Higashioka, Jose Trevino, Lucas Luetge, and others will be playing against the Guardians, Aaron Civale, Enyel De Los Santos, Sam Hentges, Shane Bieber, and more.
So, get your Yankees VS Guardians tickets to cheer your favorite team on so they can win the championship for you.
YANKEES VS GUARDIANS TICKET PRICES AND GAME INFORMATION
HOW MUCH ARE NEW YORK YANKEES VS CLEVELAND GUARDIANS GAME TICKETS?
Tickets for the New York Yankees and Cleveland Guardians games start at around $16 and typically cost around $51 or more. The cost of Yankees VS Guardians game tickets may fluctuate due to various factors such as seat location, game day, game and player popularity, ticket demand, and many others. These tickets are available at all of the teams' games; however, their prices vary with the change in venue and arrangements.
HOW TO BUY CHEAP YANKEES VS GUARDIANS TICKETS?
The Guardians and Yankees are two very popular teams, and getting their tickets are not easy. The majority of the game tickets are usually sold out, and others are generally expensive and out of budget. You can get their tickets from us and win amazing prizes. Yes, if you want to buy cheap Yankee VS Guardians tickets, you can buy them sourced through us and enjoy their baseball championships to the fullest by getting the best fan experience.
WHERE DO THE YANKEES VS GUARDIANS PLAY?
Those interested in catching a Yankees VS Guardians game should be thrilled regardless of the venue. The Yankees games are played at their home venue Yankee Stadium present in the Bronx, New York City. The Guardians games are played at Progressive Field's home venue in downtown Cleveland, Ohio.
WHEN DO THE YANKEES VS GUARDIANS PLAY AGAINST EACH OTHER THIS SEASON?
Details about all the postseason and regular team-ups between Guardians and Yankees can be found in the event listings above. You can find the complete list of Yankees games and details about their players and others on the Yankees tickets page. To get information about the players and games of Guardians games, visit the Guardians tickets page.

Premium Seating offers a 100% Money-Back Guarantee on every ticket we sell.
We guarantee that your tickets will be authentic, valid for entry, and will arrive on time for your event - or your money back.
We strive to offer the best selection of upper, lower, and floor seating for your upcoming event. Know your getting a great deal on your next order!