100% guarantee that your tickets are authentic, the seats you ordered & arrive in time!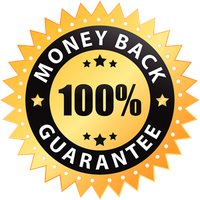 Yankees Vs Astros Tickets
Affordable Yankees Vs Astros Tickets are on sale now and all are 100% guaranteed.
YANKEES VS ASTROS TICKETS
This year, as with every MLB season, there will be a Yankees vs Astros game day. The New York Yankees and Houston Astros are two professional baseball teams in the United States. The Yankees vs Astros tickets are also available on our website now, and you can have a look at all the information there!
In Major League Baseball, the Yankees are a part of the American League East division, whereas the Astros are members of the American League West division. The teams always give their best in every game, and this season, they are all set to rock the stadium! So go ahead and get the Yankees vs Astros tickets now to cheer for your teams on game day!
The rivalries between New York Yankees and Houston Astros have gotten even more intense recently as both the teams have got some of the best MLB players playing for them. Tim Locastro from the Yankees has shown remarkable performance in the last season, and Blake Taylor from the Astros is also set to set fire to the stadium with his performance! Get the Yankees vs Astros tickets to watch your favorite players in a live game!
If you have different seat preferences, we have Yankees vs Astros tickets for that, and you can choose the seats you want.
So what are you waiting for? Go ahead and get the Yankees vs Astros tickets right now!
YANKEES VS ASTROS TICKET PRICES AND GAME INFORMATION
HOW MUCH ARE NEW YORK YANKEES VS HOUSTON ASTROS GAME TICKETS?
Are you a huge fan of either the New York Yankees or the Houston Astros? If you are a fan of either of the teams and are looking for the prices of Yankees vs Astros game tickets, you have come to the right website! The starting price of a Yankees vs Astros game ticket is around $12 currently, and you can expect the prices to go up to around $78. The prices may differ depending on several factors, but you find the best prices on our website!
HOW TO BUY CHEAP YANKEES VS ASTROS TICKETS?
You can directly buy cheap Yankees vs Astros tickets from our website if you are looking for a way to enjoy the games but save some bucks at the same time. We know how difficult it is to keep surfing around the internet and finding no cheap tickets, especially if you are a college student with limited time. But do not get stressed anymore because we have made sure to keep you updated with cheap Yankees vs Astros tickets on our website!
WHERE DO THE YANKEES VS ASTROS PLAY?
The Yankees may play against the Astros at their home arena, Yankee Stadium, or even play against each other at the home arena of the Astros, Minute Maid Park. Both the stadiums are spacious and have lots of seat options and a good vibe. This assures us that you will have a good time at the games!
WHEN DO THE YANKEES VS ASTROS PLAY AGAINST EACH OTHER THIS SEASON?
The Yankees play against the Astros in every MLB season that happens each year, and similarly, they will play against each other this year. For further information regarding the game dates, you can visit our website as we have a detailed Yankees vs Astros game schedule updated over there.

Premium Seating offers a 100% Money-Back Guarantee on every ticket we sell.
We guarantee that your tickets will be authentic, valid for entry, and will arrive on time for your event - or your money back.
We strive to offer the best selection of upper, lower, and floor seating for your upcoming event. Know your getting a great deal on your next order!