100% guarantee that your tickets are authentic, the seats you ordered & arrive in time!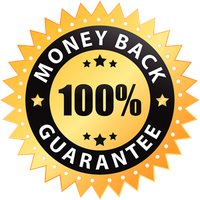 Wisconsin Vs Purdue Tickets
Affordable Wisconsin Vs Purdue tickets are on sale now! Wisconsin Vs Purdue tickets are all authentic and 100% guaranteed.
WISCONSIN VS PURDUE TICKETS
A football game between two NCAA teams will be amazing and memorable regardless of the venue or stadium at which the clubs will be playing. The Wisconsin Badgers Football and Purdue Boilermakers Football are two amazing clubs that will be playing against each other soon. You can get the Wisconsin VS Purdue tickets, enjoy their upcoming game, and watch all the famous players from the clubs compete.
By getting the Wisconsin VS Purdue tickets, you might be able to see their famous players live fighting for the win. There might be Braelon Allen, Mike Gregoire, Chase Wolf, Chez Mellusi, and others from Wisconsin. You might see Aidan O'Connell, Broc Thompson, Yanni Karlaftis, Milton Wright, and others playing from Purdue.
So, do not miss the chance to get the Wisconsin VS Purdue tickets and watch these amazing clubs play. The Purdue Boilermakers Football is from Purdue University and plays in NCAA FBS Division I. They compete in Big Ten Conference West Division. The Wisconsin Badgers Football competes in NCAA FBS and is affiliated with the West Division of the Big Ten Conference. These college football clubs are amazing, and you can watch them in a playoff soon.
Do not waste time looking for Wisconsin VS Purdue tickets that are out of your price range; instead, purchase Wisconsin VS Purdue tickets for their game from our website at a low cost and witness the extraordinary clubs play.
WISCONSIN VS PURDUE TICKET PRICES AND GAME INFORMATION
HOW MUCH ARE WISCONSIN BADGERS FOOTBALL VS PURDUE BOILERMAKERS FOOTBALL GAME TICKETS?
Wisconsin and Purdue game passes are available at all grounds, stadiums, and other venues where the clubs play. The private market ticket prices change based on various criteria such as seat arrangement, game popularity, availability of tickets, the location they are playing at, and much more. However, Wisconsin VS Purdue games tickets can often be found for as little as $50.00, with an average price of roughly $81.00.
HOW TO BUY CHEAP WISCONSIN VS PURDUE TICKETS?
Finding cheap sports passes is generally challenging, but the good news is that you can purchase them from us. We provide Wisconsin and Purdue supporters with affordable and cheap Wisconsin VS Purdue tickets so they can experience their thrilling game at energized stadiums. You may now cheer for your team without worrying about blowing your money and truly enjoy a memorable time at the site.
WHERE DO THE WISCONSIN VS PURDUE PLAY?
You may support Wisconsin in the vibrant Camp Randall Stadium, Madison, or you can sit in the seats of an amazing stadium known as Ross-Ade Stadium in West Lafayette and root on Purdue. You can do all this with our incredible cheap tickets that you can get sourced through our website.
WHEN DO THE WISCONSIN VS PURDUE PLAY AGAINST EACH OTHER THIS SEASON?
Our website has information on Wisconsin and Purdue. The players playing, timings, places, and everything else may be found on our website, including their regular and post-season lineups. See our Wisconsin Badgers Football and Purdue Boilermakers Football pages for detailed team lists and information.

Premium Seating offers a 100% Money-Back Guarantee on every ticket we sell.
We guarantee that your tickets will be authentic, valid for entry, and will arrive on time for your event - or your money back.
We strive to offer the best selection of upper, lower, and floor seating for your upcoming event. Know your getting a great deal on your next order!