100% guarantee that your tickets are authentic, the seats you ordered & arrive in time!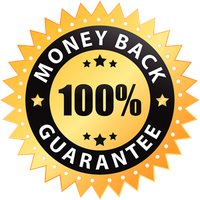 Washington Vs Colorado Tickets
Affordable Washington Vs Colorado tickets are on sale now! Washington Vs Colorado tickets are all authentic and 100% guaranteed.
WASHINGTON VS COLORADO TICKETS
Consider sitting in a venue and watching your preferred Colorado Buffaloes Football or Washington Huskies Football players compete against one another. A rundown of the home goal, flawless offense and defense, and the audible sound of the football striking the foot as your beloved team succeeds. It will surely be wonderful. So, get your Washington VS Colorado tickets right away to take in all of this and the spirited support of the crowd.
The Washington Huskies Football is an American pro collegiate football club founded in 1889 and plays in the NCAA. They are a part of the Pac-12 Conference North Division. Purchase Washington VS Colorado tickets to attend their games against Colorado at their home field, Husky Stadium.
A pro-American college football club that plays in the NCAA and is a part of the South Division Pac-12 Conference is the Colorado Buffaloes Football, which was created in 1890. If you're a team fan, you may see Colorado play Washington by purchasing Washington VS Colorado tickets from our website.
By purchasing Washington VS Colorado tickets, you can see the top players from Washington and Colorado compete this season. This season, Washington will be represented by Jordan Lolohea, Sam Adams II, Jack Westover, Ulumoo Ale, and others. In contrast, Colorado will be represented by Marvin Ham II, Chance Main, Drew Carter, Maddox Kopp, and others.
Purchase Washington VS Colorado tickets to see the two teams play in an exciting but wonderful football game.
WASHINGTON VS COLORADO TICKET PRICES AND GAME INFORMATION
HOW MUCH ARE WASHINGTON HUSKIES FOOTBALL VS COLORADO BUFFALOES FOOTBALL GAME TICKETS?
The price of Washington VS Colorado games tickets on the resale market fluctuates and depends on a number of variables. These variables may include the day of the game (weekdays or weekends), the seating configuration, the seat level, the location, the popularity of the game and the players, the facilities, the game hour, and other variables. Tickets for the Washington against Colorado game typically start at $34.00 and go up to $124.00.
HOW TO BUY CHEAP WASHINGTON VS COLORADO TICKETS?
Washington and Colorado should have an upbeat and enthusiastic crowd, regardless of the venue's location. Both teams play in exciting venues that provide fans a great time seeing them play, but the better and larger the stadium, the more it could cost. However, you can purchase cheap Washington VS Colorado tickets from us by simply clicking, making your reservation, and watching the game live.
WHERE DO THE WASHINGTON VS COLORADO PLAY?
If you want to be a member of Colorado's enthusiastic audience or Washington's cheery audience, you must get tickets from us. Colorado plays at home at Folsom Field in Boulder, Colorado, while Washington plays at Husky Stadium in Seattle, Washington.
WHEN DO THE WASHINGTON VS COLORADO PLAY AGAINST EACH OTHER THIS SEASON?
Postseason, regular season, other game information, listings, players, event dates, and everything else are mentioned for the Washington and Colorado team-up. Visit the Washington Huskies Football tickets page to learn more about the Washington games and the Colorado Buffaloes Football tickets page to learn more about the Colorado games.

Premium Seating offers a 100% Money-Back Guarantee on every ticket we sell.
We guarantee that your tickets will be authentic, valid for entry, and will arrive on time for your event - or your money back.
We strive to offer the best selection of upper, lower, and floor seating for your upcoming event. Know your getting a great deal on your next order!