100% guarantee that your tickets are authentic, the seats you ordered & arrive in time!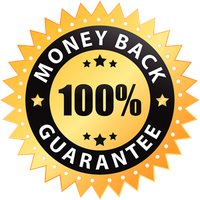 Washington Vs Arizona Tickets
Affordable Washington Vs Arizona tickets are on sale now! Washington Vs Arizona tickets are all authentic and 100% guaranteed.
WASHINGTON VS ARIZONA TICKETS
Have you ever seen a conflict between clubs from the same conferences? Are the college football teams playing in the same league and having an incredible clash with the ideal rivalry? Yes, it is the well-known Arizona Wildcats Football and Washington Huskies Football. Get Washington VS Arizona tickets from us and enjoy their next game if you're a fan of this rivalry and want to see their football game live this year.
Purchase Washington VS Arizona tickets to see Arizona put on a fantastic game. The Arizona Wildcats Football is a pro college football team founded in 1889 and played in its inaugural season in 1899. This team plays in the NCAA and is a part of the South Division of the Pac-12 Conference.
A pro-American college football team, the Washington Huskies Football, began to play in 1889. This squad competes in the NCAA and is a part of the North Division of the Pac-12 Conference. Purchase your Washington VS Arizona tickets as soon as possible to see this entertaining encounter between Washington and Arizona.
Sam Huard, Dylan Morris, Zion Tupuola-Fetui, Bralen Trice, and others are from the Washington football team. Anthony Gonzales, Gunner Cruz, Will Plummer, Roberto Miranda, and others are from the Arizona football team. They will compete against one another in this exciting rivalry. So, order these fantastic Washington VS Arizona tickets immediately and join the ecstatic fans.
Purchase the incredible Washington VS Arizona tickets right away to see the first-ever rivalry between the two inter-conference clubs in action for another thrilling season.
WASHINGTON VS ARIZONA TICKET PRICES AND GAME INFORMATION
HOW MUCH ARE WASHINGTON HUSKIES FOOTBALL VS ARIZONA WILDCATS FOOTBALL GAME TICKETS?
The atmosphere of the Stadium affects the cost of a game ticket. Tickets will cost more due to increased demand and attendance, and the squad will be more driven to succeed. Tickets for the Washington VS Arizona game may be as cheap as $25.00, with a cost of $79.00 or more. However, in smaller cities, the price of these Washington VS Arizona game tickets may vary because of ticket demand, seat availability, etc.
HOW TO BUY CHEAP WASHINGTON VS ARIZONA TICKETS?
It may be difficult to find cheap tickets, and while seeing a live game might be exciting, the cost may be excessive. However, you are fortunate. You may buy incredibly cheap Washington VS Arizona tickets with only one click. Yes, you can get inexpensive Washington VS Arizona tickets on our website with only one click. Therefore, act immediately before all tickets are sold out.
WHERE DO THE WASHINGTON VS ARIZONA PLAY?
Football games are exciting because of the fans, players, and teams; the venue is just a bonus. Husky Stadium is where Washington fans can see their team play at home. Arizona Stadium is where the Wildcats play their home games if you're a fan.
WHEN DO THE WASHINGTON VS ARIZONA PLAY AGAINST EACH OTHER THIS SEASON?
Details, rosters, and others for Washington and Arizona's games during the preseason, regular season, and postseason are available. The clubs will play each other many times this season. Visit the Washington Huskies Football tickets page for information on specific Washington Huskies Football statistics, players, and performances. Visit the Arizona Wildcats Football tickets page to learn more about specific Arizona Wildcats Football information, players, and events.

Premium Seating offers a 100% Money-Back Guarantee on every ticket we sell.
We guarantee that your tickets will be authentic, valid for entry, and will arrive on time for your event - or your money back.
We strive to offer the best selection of upper, lower, and floor seating for your upcoming event. Know your getting a great deal on your next order!