100% guarantee that your tickets are authentic, the seats you ordered & arrive in time!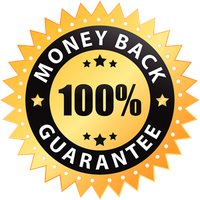 Vikings Vs Buccaneers Tickets
Affordable Vikings Vs Buccaneers tickets are on sale now! Vikings Vs Buccaneers tickets are all authentic and 100% guaranteed.
VIKINGS VS BUCCANEERS TICKETS
Are you looking for Vikings VS Buccaneers tickets for their upcoming games? If so, then you can easily get the tickets through us. The Vikings and Buccaneers will face each other multiple times, and if you are a fan of either one of these clubs, then here is your chance to witness their amazing game while enjoying the venue live.
The Minnesota Vikings is a pro football club that competes in the National Football League (NFL) and is a club member of the NFC North Division. This club plays games at U.S. Bank Stadium and has been in action since 1961. The Tampa Bay Buccaneers are also an American football club that plays in NFL and is from the South Division NFC. You can watch these rivals go against one another by getting the Vikings VS Buccaneers tickets.
There is nothing more interesting than a rivalry between two amazing football clubs Minnesota Vikings and Tampa Bay Buccaneers, and watching them by acquiring Vikings VS Buccaneers tickets. You can witness Krik Cousins, Lewis Cine, Justin Jefferson, Jake Bargas, and others from Vikings. Russell Gage, Tom Brady, Mike Evans, Chris Godwin, and others from Buccaneers by getting these Vikings VS Buccaneers tickets.
So, get these Vikings VS Buccaneers tickets before you miss your chance to watch your favorite players live at the venue.
VIKINGS VS BUCCANEERS TICKET PRICES AND GAME INFORMATION
HOW MUCH ARE MINNESOTA VIKINGS VS TAMPA BAY BUCCANEERS GAME TICKETS?
The value of Vikings VS Buccaneers game tickets varies substantially in the second-hand market due to factors such as the hour of the game, seat configurations, seat level, day of the game, demand for the game, and many more. These tickets are available at all of the teams' respective stadiums. Their costs, however, differ. The tickets for the Vikings and Buccaneers game start at approximately $52.00 and go up to around $102.00 or more.
HOW TO BUY CHEAP VIKINGS VS BUCCANEERS TICKETS?
Getting inexpensive tickets to your favorite events is always vital since it allows you to stay within your wallet all through the year. If you are a fan of the Minnesota Vikings or the Tampa Bay Buccaneers and want to get cheap Vikings VS Buccaneers tickets, you can do so via us. The costs and schedule for future Vikings VS Buccaneers games can be seen above, and you can watch them with an outstanding and joyful audience at your favorite location.
WHERE DO THE VIKINGS VS BUCCANEERS PLAY?
You may simply join the fans and praise the Vikings or Buccaneers by getting tickets from us. The Vikings play at U.S. Banks Stadium in Minneapolis, while the Buccaneers play at Raymond James Stadium in Tampa, and you can purchase these tickets at incredible prices through our website.
WHEN DO THE VIKINGS VS BUCCANEERS PLAY AGAINST EACH OTHER THIS SEASON?
You may read through the lists above to discover more about the teams' regular and postseason games, as well as the few Vikings VS Buccaneers games scheduled for the next season. The Tampa Bay Buccaneers website has a thorough list of players and listings, whereas the Minnesota Vikings website has a comprehensive list of listings and games.

Premium Seating offers a 100% Money-Back Guarantee on every ticket we sell.
We guarantee that your tickets will be authentic, valid for entry, and will arrive on time for your event - or your money back.
We strive to offer the best selection of upper, lower, and floor seating for your upcoming event. Know your getting a great deal on your next order!