100% guarantee that your tickets are authentic, the seats you ordered & arrive in time!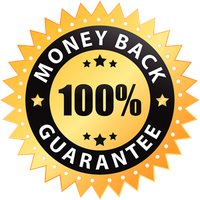 Vikings Vs 49ers Tickets
Affordable Vikings Vs 49ers tickets are on sale now! Vikings Vs 49ers tickets are all authentic and 100% guaranteed.
VIKINGS VS 49ERS TICKETS
Both of these clubs are known to keep their supporters engaged till the end of the game as the win is usually decided in the last hour. Both clubs are amazing at their offense, defense, and setting strategies to win the game. So, get your Vikings VS 49Ers tickets to witness their showdown at the most impressive venue.
The San Francisco 49Ers is a pro football club that competes in the National Football League and is a member of the NFC West Division. If you are a fan, you can watch their upcoming performance in the game by getting their Vikings VS 49Ers tickets. However, with these Vikings VS 49Ers tickets, if you are a fan of Vikings, you can also support your team. The Minnesota Vikings are an NFC North Division club that also competes in NFL. This pro football club debuted in 1961 and has been quite popular since then.
You can get these Vikings VS 49Ers tickets and watch all the amazing athletes from the clubs participate in an intense football game. Players like Justin Jefferson, Lewis Cine, Dalvin Cook, Danielle Hunter, Jordan Berry, and others will be playing from Minnesota Vikings. Players like Brandon Aiyuk, Jason Verrett, Nick Bosa, Azeez Al-Shaair, Javon Kinalaw, and others will be competing from San Francisco 49Ers.
So, get the Vikings VS 49Ers tickets to watch these popular clubs play in the upcoming NFL championship games.
VIKINGS VS 49ERS TICKET PRICES AND GAME INFORMATION
HOW MUCH ARE MINNESOTA VIKINGS VS SAN FRANCISCO 49ERS GAME TICKETS?
Ticket prices for Vikings and 49ers games are typically advertised as little as $45.00. This Vikings VS 49Ers games ticket costs an average of $115.00 or more. These tickets are available in smaller markets, but their availability and pricing are largely contingent on various conditions. These considerations may include ticket availability, game day and hour, opponent and team popularity, event popularity, venue and game location, etc.
HOW TO BUY CHEAP VIKINGS VS 49ERS TICKETS?
The inexpensive tickets are a treat in and of themselves, but when combined with a Minnesota Vikings and San Francisco 49Ers game, the fun and excitement easily increase. Obtaining cheap Vikings VS 49Ers tickets is never easy, but our website makes it simple. We can offer you cheap Vikings and 49Ers tickets, which you can purchase by clicking on confirm and paying the lowest price accessible on the market.
WHERE DO THE VIKINGS VS 49ERS PLAY?
Seeing a Vikings and 49Ers game is always a treat, especially when one of both teams scores. Supporters of the Minnesota Vikings may attend home games at U.S. Bank Stadium, while fans of the San Francisco 49Ers can attend games at Levi's Stadium.
WHEN DO THE VIKINGS VS 49ERS PLAY AGAINST EACH OTHER THIS SEASON?
This season, the Vikings and 49ers will meet many times. Visit the link above for information on all of the Vikings VS 49Ers preseason, playoffs, and postseason schedules and team-ups. Check out the San Francisco 49Ers ticket website for 49Ers games. Check out the Minnesota Vikings tickets website for information on upcoming games.

Premium Seating offers a 100% Money-Back Guarantee on every ticket we sell.
We guarantee that your tickets will be authentic, valid for entry, and will arrive on time for your event - or your money back.
We strive to offer the best selection of upper, lower, and floor seating for your upcoming event. Know your getting a great deal on your next order!