100% guarantee that your tickets are authentic, the seats you ordered & arrive in time!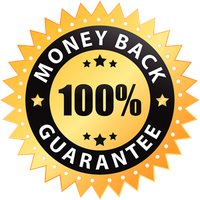 Usc Vs California Tickets
Affordable Usc Vs California tickets are on sale now! Usc Vs California tickets are all authentic and 100% guaranteed.
USC VS CALIFORNIA TICKETS
The USC Trojans Football and the California Golden Bears Football are two massive sports organizations in the United States that compete as part of the NCAA. They are among the most popular teams in the country, and their football teams have long held millions of fans. Each team's respective university also has a network consisting of tens of thousands of alums, all of whom follow their team's exploits religiously. This has resulted in constant demand for USC VS California tickets.
The USC Trojans Football and the California Golden Bears Football both play in the Pac-12 Conference of Division 1 of FBS in the NCAA. These teams have a wide-reaching fanbase, and millions of fans eagerly anticipate this upcoming contest. This is because some of the best talents in the country will face off against each other in a high-stakes game, which is sure to be exciting. It shouldn't be exciting, then, that tens of thousands of USC VS California tickets have already been sold. If you want to be a part of the experience, make sure you get USC VS California tickets while they're still available.
Another reason for the high demand for USC VS California tickets is the fact that fans who attend the game will get to see some of the best and brightest upcoming stars in the country play live. These star players include the likes of Caleb Williams of the Trojans and Jack Plummer of the Bears.
USC VS California tickets have been flying off the shelves so hurry and grab yours from us today!
USC VS CALIFORNIA TICKET PRICES AND GAME INFORMATION
HOW MUCH ARE USC TROJANS FOOTBALL VS CALIFORNIA GOLDEN BEARS FOOTBALL GAME TICKETS?
The average cost of USC VS California game tickets is $90, but this price can be as low as $54. The price depends on a few factors that differ from game to game. These factors include the location of the seats, the date of the game, and the venue in which it's being played. The considerations that need to be made for each game differ considerably depending on the stadium and location.
HOW TO BUY CHEAP USC VS CALIFORNIA TICKETS?
Cheap USC VS California tickets are one of the most in-demand tickets for any game in the league. This has caused cheap USC VS California tickets to be sold out in a few cases. We have tickets on sale on our website, so make sure you get them while you still can.
WHERE DO THE USC VS CALIFORNIA PLAY?
The USC Trojans play in LA Memorial Coliseum, while the California Golden Bears play in California Memorial Stadium. These grounds are massive and known for hosting large crowds that are passionate about their football. Whichever ground you want to go to, our website is the best place for California Golden Bears VS USC tickets.
WHEN DO THE USC VS CALIFORNIA PLAY EACH OTHER THIS SEASON?
The USC Trojans Football and the California Golden Bears Football play each other several times this season, and all the games are eagerly anticipated. For exact dates, check out our pages for USC Trojans and California Golden Bears full fixture and ticket lists. If you're looking for other events in these cities, check out our lists for all the sporting events in Berkley and Los Angeles.

Premium Seating offers a 100% Money-Back Guarantee on every ticket we sell.
We guarantee that your tickets will be authentic, valid for entry, and will arrive on time for your event - or your money back.
We strive to offer the best selection of upper, lower, and floor seating for your upcoming event. Know your getting a great deal on your next order!