100% guarantee that your tickets are authentic, the seats you ordered & arrive in time!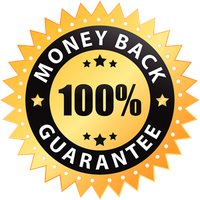 Ucla Vs Lsu Tickets
Affordable Ucla Vs Lsu tickets are on sale now! Ucla Vs Lsu tickets are all authentic and 100% guaranteed.
UCLA VS LSU TICKETS
In the world of American college football, the UCLA Bruins Football and the LSU Tigers Football are two teams that participate in the NCAA. Although the parent teams of both universities participate in lots of different sports, football has always been the sport that drew the most eyes. Due to the strong culture of supporting your team that is present in the universities where these teams are based, they have a large and widespread diehard supporter base. This is why there is so much demand for UCLA VS LSU tickets. UCLA VS LSU tickets are flying off the shelves.
The UCLA Bruins Football play in the Pac-12 Conference of the NCAA, while the LSU Tigers Football play in the Southeastern Conference. Though, as a result of the difference in conferences, these teams don't play each other often, this game is still carrying a lot of excitement and anticipation as fans are eager to see what will happen when two heavyweights face off. Countless fans have bought UCLA VS LSU tickets to be able to support their team live. If you're one of the countless people who want UCLA VS LSU tickets, you'll be happy to hear that we have them available on our website.
The players of both teams bring a lot of life to the whole stadium and stun the fans with their game style after practicing for months! Watch players like Chase Griffin of UCLA and Garrett Nussmeier of LSU play live in front of you by getting the UCLA VS LSU tickets from our website!
UCLA VS LSU TICKET PRICES AND GAME INFORMATION
HOW MUCH ARE UCLA BRUINS FOOTBALL VS LSU TIGERS FOOTBALL GAME TICKETS?
The average cost of UCLA VS LSU game tickets is $60, but this price can be as low as $36. The price depends on a few factors that differ from game to game. These factors include the location of the seats, the date of the game, and the venue in which it's being played. Thankfully, we keep good deals on our website, so you shouldn't be too affected by the changes in price.
HOW TO BUY CHEAP UCLA VS LSU TICKETS?
Cheap UCLA VS LSU tickets are one of the most in-demand tickets for any game in the league. This has caused cheap UCLA VS LSU Tigers tickets to be sold out in a few cases. You can still buy them from our website, however.
WHERE DO THE UCLA VS LSU PLAY?
The UCLA Bruins play in the Rose Bowl Stadium, while the LSU Tigers play in the Tiger Stadium. These grounds are massive and loved by fans thanks to the user-friendliness of the design. Whichever ground you want to go to, our website is the best place to get UCLA VS LSU tickets.
WHEN DO THE UCLA VS LSU PLAY EACH OTHER THIS SEASON?
The UCLA Bruins Football and the LSU Tigers Football play each other several times this season, and all the games are eagerly anticipated. For exact dates, check out our pages for UCLA Bruins and LSU Tigers full fixture and ticket lists. If you're looking for other events in these cities, check out our lists for all the sporting events in Pasadena and Baton Rouge.

Premium Seating offers a 100% Money-Back Guarantee on every ticket we sell.
We guarantee that your tickets will be authentic, valid for entry, and will arrive on time for your event - or your money back.
We strive to offer the best selection of upper, lower, and floor seating for your upcoming event. Know your getting a great deal on your next order!