100% guarantee that your tickets are authentic, the seats you ordered & arrive in time!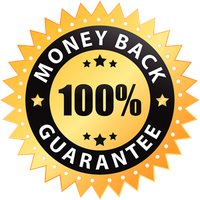 Twins Vs Brewers Tickets
Affordable Twins Vs Brewers Tickets are on sale now and all are 100% guaranteed.
TWINS VS BREWERS TICKETS
Are you excited about the pitchers picking off a runner, players hitting a home run, stealing the home, and pitching a perfect game that you will witness in the Minnesota Twins and Milwaukee Brewers game? Not only these, but a cheerful crowd supporting their teams in which you can take part by getting the Twins VS Brewers tickets.
Yes, it is that easy. The Minnesota Twins is a pro-baseball team member of the American League Central Division and plays in the Major Baseball League. The Milwaukee Brewers is also a professional baseball team that is a member of the National League Central Division and competes in MLB. If you want to watch Twins against Brewers in the MLB, you need to get the Twins VS Brewers tickets
By watching the player play live through the Twins VS Brewers tickets, you can witness Chris Archer, Tyler Duffey, Joe Ryan, Jhoan Duran, and others play from the Twins against Brad Boxberger, Eric Lauer, Victor Caratini, Rowdy Tellez, and others from the Brewers. Yes, just the Twins VS Brewers tickets, and you will be able to witness the home runs, pitches, and everything exciting live.
So, why are you still here looking at the details? Get your Twins VS Brewers tickets before all other fans get to them, and they are all out of availability.
TWINS VS BREWERS TICKET PRICES AND GAME INFORMATION
HOW MUCH ARE MINNESOTA TWINS VS MILWAUKEE BREWERS GAME TICKETS?
The ticket prices for the Minnesota Twins and Milwaukee Brewers games vary depending on the venues the teams are playing. Twins VS Milwaukee game tickets typically cost as low as $14 and are usually with an average cost of $42 or more. The cost for Twins against Brewers game tickets varies based on a number of factors ranging from availability, seat arrangements, popularity, day of the game, and others.
HOW TO BUY CHEAP TWINS VS BREWERS TICKETS?
Whether you want to support Twins or Brewers, you can get their tickets from us on our website. Do not worry. We know that your money matters, and that is why we offer cheap Twins VS Brewers tickets for our fans to enjoy their MBL games without having to worry about cost so that they can fully support their team while witnessing them play live at the venue. So, get these tickets as quickly as possible!
WHERE DO THE TWINS VS BREWERS PLAY?
The home ballpark for the Brewers is the American Family Field, while the Twins play at their Target Field home field. You can catch both the teams at these venues and other venues in great baseball games to win the titles, some home runs, and show off their pitching.
WHEN DO THE TWINS VS BREWERS PLAY AGAINST EACH OTHER THIS SEASON?
This season, the Twins and Brewers will be competing against each other multiple times. You can find out about the game schedule, postseason and regular game timings, playoffs, and other details in the event listings. If you are looking for event listings for Brewers games, then visit the Milwaukee Brewers page, and for Twins games, visit the Minnesota Twins page.

Premium Seating offers a 100% Money-Back Guarantee on every ticket we sell.
We guarantee that your tickets will be authentic, valid for entry, and will arrive on time for your event - or your money back.
We strive to offer the best selection of upper, lower, and floor seating for your upcoming event. Know your getting a great deal on your next order!