100% guarantee that your tickets are authentic, the seats you ordered & arrive in time!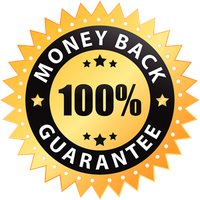 Texas Vs Baylor Tickets
Affordable Texas Vs Baylor tickets are on sale now! Texas Vs Baylor tickets are all authentic and 100% guaranteed.
TEXAS VS BAYLOR TICKETS
The new football season has got us excited! We're happy to announce that we are now selling a wide range of football game tickets, including Texas VS Baylor tickets! Hurry up and get tickets to your favorite games today!
Both teams are a part of Division One of the National Collegiate Athletic Association (NCAA) and the Big 12 Conference; the Texas Longhorns Football plays for the University of Texas at Austin, while the Baylor Bears Football plays for Baylor University. Are you as excited about the competition as we are? We're looking forward to seeing the teams' players zip through the field; watching them try to score a win for their team! It's a sight we cannot miss, and an experience that will be unforgettable – to be a part of it, all you need to do is get your Texas VS Baylor tickets!
The best part of getting your Texas VS Baylor tickets is looking forward to seeing Bijan Robinson of the Texas Longhorns Football and Qualan Jones of the Baylor Bears Football play against each other – it's always fun to watch two equally talented players fight it out for their team! There's no time to waste; get your Texas VS Baylor tickets before they're all gone!
Football season is looked forward to by thousands of fans across the country – it's important to get your Texas VS Baylor tickets well before the game date so you can avoid any last-minute hassles! Every fan should have a chance to attend their favorite games!
TEXAS VS BAYLOR TICKET PRICES AND GAME INFORMATION
HOW MUCH ARE TEXAS LONGHORNS FOOTBALL VS BAYLOR BEARS FOOTBALL GAME TICKETS?
The average price for Texas VS Baylor game tickets is $143, while the lowest price for such tickets is $20. We know football tickets can be expensive, but the amazing experience you will have at the live game will all be worth it! You can't put a price on a memory you will remember forever! Make sure not to wait too long – we can't promise that these tickets will stay in stock very long.
HOW TO BUY CHEAP TEXAS VS BAYLOR TICKETS?
Besides regular tickets, our website now sells cheap Texas VS Baylor tickets too! With tickets for as low as $20, you can be sure that we have something for everyone! Besides our low prices, there are some things you can do to get a lower price for your ticket. This includes attending a weekday game, avoiding rivalry games, and selecting a seat further away from the field. We want to make sure you get the best price for your tickets!
WHERE DO TEXAS VS BAYLOR PLAY?
The Texas Longhorns play at Darrell K Royal-Texas Memorial Stadium in Austin, Texas, while the Baylor Bears play at McLane Stadium in Waco, Texas. Each team brings an amazing energy to every venue they play at – it doesn't really matter where the game is held, you will have a great time nonetheless!
WHEN DO TEXAS VS BAYLOR PLAY AGAINST EACH OTHER THIS SEASON?
The Texas Longhorns and the Baylor Bears are scheduled to play against each other a few times across the season! Fans who are interested in attending their games can visit the Longhorns game tickets page or the Bears game tickets page on our website.

Premium Seating offers a 100% Money-Back Guarantee on every ticket we sell.
We guarantee that your tickets will be authentic, valid for entry, and will arrive on time for your event - or your money back.
We strive to offer the best selection of upper, lower, and floor seating for your upcoming event. Know your getting a great deal on your next order!