100% guarantee that your tickets are authentic, the seats you ordered & arrive in time!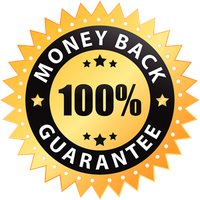 Texans Vs Patriots Tickets
Affordable Texans Vs Patriots tickets are on sale now! Texans Vs Patriots tickets are all authentic and 100% guaranteed.
TEXANS VS PATRIOTS TICKETS
Are you a supporter of the Houston Texans or the New England Patriots and want to see them compete for the upcoming NFL trophy? A clear picture of the game filled with joy and enthusiasm for the squad, crowd cheers, and much more? Isn't it thrilling? This season, you may watch the teams' future football games at various locations. So, buy Texans VS Patriots tickets to prepare for the complete season of Texans and Patriots games!
The New England Patriots have been a successful pro football club since their debut in 1960. This American football club participates in the NFL and is a member of the AFC East Division. The Houston Texans, who started in 2002, are a pro-American football club that competes in the NFL and is affiliated with the AFC South Division. Purchase Texans VS Patriots tickets to see them compete.
If you are a Texans or Patriots supporter, you should watch the game live to get the whole picture. Purchase Texans VS Patriots tickets and attend the games in person. The Patriots' roster includes Mac Jones, DeVante Parker, Bailey Zappe, Malcolm Butler, and others. The Texans' roster includes Tytus Howards, Jalen Camp, Nico Collins, Brandin Cooks, and others. So, get your Texans VS Patriots tickets and prepare for an exciting football game.
Don't pass up this wonderful offer and get your Texans VS Patriots tickets from us immediately since the popularity of the games is high, and you never know when they may sell out.
TEXANS VS PATRIOTS TICKET PRICES AND GAME INFORMATION
HOW MUCH ARE HOUSTON TEXANS VS NEW ENGLAND PATRIOTS GAME TICKETS?
Starting at $52.00 and going up to $165.00 or more each game, tickets for the Texans and Patriots games are available on our website. The teams play at various locations. Therefore the cost of the Texans VS Patriots game tickets varies depending on the location and the game. The little market's prices fluctuate depending on several variables, including seating arrangements, booking accessibility, game day, the popularity of the players and game, amenities, and more.
HOW TO BUY CHEAP TEXANS VS PATRIOTS TICKETS?
Purchasing inexpensive Texans and Patriots tickets is simple and clear on our website. To find the greatest deal, you may go through several possibilities. Finding cheap Texans VS Patriots tickets to see your favorite team play isn't always simple, but with our service, you could strike it lucky and do so without delay. Regional differences in cost may exist, but prices will always be fair.
WHERE DO THE TEXANS VS PATRIOTS PLAY?
You should travel to their respective home stadiums, NRG Stadium and Gillette Stadium, if you're a fan of the Texans or Patriots and want to see them in action, scoring goals on the field, setting up strategies, etc. All their home games are played in these venues, where you are welcome to watch them and show your support.
WHEN DO THE TEXANS VS PATRIOTS PLAY AGAINST EACH OTHER THIS SEASON?
View the playoffs, regular season, postseason, and other team-ups between the two clubs by scrolling through the events list and details above. While You can find all Patriots games on the New England Patriots tickets page, you can find all Texans games on the Houston Texans tickets website.

Premium Seating offers a 100% Money-Back Guarantee on every ticket we sell.
We guarantee that your tickets will be authentic, valid for entry, and will arrive on time for your event - or your money back.
We strive to offer the best selection of upper, lower, and floor seating for your upcoming event. Know your getting a great deal on your next order!