100% guarantee that your tickets are authentic, the seats you ordered & arrive in time!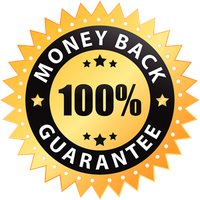 Tennessee Vs Vanderbilt Tickets
Affordable Tennessee Vs Vanderbilt tickets are on sale now! Tennessee Vs Vanderbilt tickets are all authentic and 100% guaranteed.
TENNESSEE VS VANDERBILT TICKETS
Get our Tennessee VS Vanderbilt tickets and see Nashville's best college football team take on the best of the best. Since their first encounter in 1892, the Volunteers and Commodores have fought over 100 times for the state of Tennessee. For fans, this annual showdown is a must-see even if the Tennessee Vols Football maintain a commanding lead in the overall series standings. The Volunteers and Vanderbilt Commodores Football are expected to draw a strong audience. So, get your hands on some Tennessee VS Vanderbilt tickets as soon as possible.
Vanderbilt University's football team, the Vanderbilt Commodores, represents the university in American football. The Commodores are members of the NCAA's Football Bowl Subdivision (FBS) and the Southeastern Conference's East Division. In the NCAA's Division I, the Tennessee Volunteers compete as a member of the Southeastern Conference (SEC). Get Tennessee VS Vanderbilt tickets now so you won't miss the action live on the field between the Vols and the Vandy.
This season, several Tennessee Vols Football legends, including LaTrell Bumphus, Kamal Hadden, Gaston Moore, and Christian Charles, will be back on the field for the team. On the other hand, Vanderbilt Commodores Football fans eagerly await the return of players Anfernee Orji, Elijah McAllister, Re'Mahn Davis, and Quincy Skinner Jr. All of the Tennessee VS Vanderbilt tickets that you could possibly want may be found here. You'll find all you need about forthcoming events right here, all in one place. Get your Tennessee VS Vanderbilt tickets online and attend these historic games in person by checking out the currently available tickets.
TENNESSEE VS VANDERBILT TICKET PRICES AND GAME INFORMATION
HOW MUCH ARE TENNESSEE VOLS FOOTBALL VS VANDERBILT COMMODORES FOOTBALL GAME TICKETS?
Tennessee VS Vanderbilt game tickets at Vanderbilt Stadium can be purchased for as little as $77. Vanderbilt Commodores VS Tennessee Volunteers football tickets may cost as much as $535 at Vanderbilt Stadium, where the finest seats can be found. Tickets for this college football game now cost $169 on average.
HOW TO BUY CHEAP TENNESSEE VS VANDERBILT TICKETS?
Stay put if you're trying to save money on cheap Tennessee VS Vanderbilt tickets. Visit this page to learn more about upcoming matchups between these two groups, along with ticket prices and availability. As fans of both teams know, Tennessee VS Vanderbilt games are always sold out, but with our help, you may get cheap Tennessee VS Vanderbilt tickets.
WHERE DO THE TENNESSEE VS VANDERBILT PLAY?
A good pregame atmosphere and plenty of school pride await those who attend the Tennessee VS Vanderbilt matchup, no matter where it takes place in the country. Home games for the Tennessee Volunteers and Vanderbilt Commodores are held respectively in Knoxville (Neyland Stadium) and Nashville.
WHEN DO THE TENNESSEE VS VANDERBILT PLAY AGAINST EACH OTHER THIS SEASON?
The Vols and Commodores will face off often this season. Here, you can find the regular and playoff NCAA football matchups between Vanderbilt and Tennessee.
You can find all of the available Tennessee football tickets on this page. Visit our Vanderbilt Football Tickets page to view the complete inventory of available tickets.

Premium Seating offers a 100% Money-Back Guarantee on every ticket we sell.
We guarantee that your tickets will be authentic, valid for entry, and will arrive on time for your event - or your money back.
We strive to offer the best selection of upper, lower, and floor seating for your upcoming event. Know your getting a great deal on your next order!