100% guarantee that your tickets are authentic, the seats you ordered & arrive in time!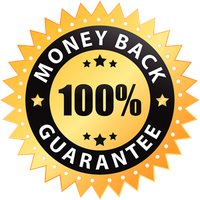 Steelers Vs Titans Tickets
Affordable Steelers Vs Titans tickets are on sale now! Steelers Vs Titans tickets are all authentic and 100% guaranteed.
STEELERS VS TITANS TICKETS
The rivalry between Pittsburgh Steelers and Tennessee Titans started back in the 1970s. This was when Tennessee Titans were known as Houston Oilers and played in Central Division AFC. These clubs have met each other in around eighty games, out of which Steelers won the majority, but Titans have dominated the series since their arrival. Catch these amazing clubs compete by getting their Steelers VS Titans tickets.
After acquiring these Steelers VS Titans tickets, you will witness the 62 years old Titans play in the NFL, which is a professional American football club and the 88 years old Steelers compete in the NFL, which is also a pro football club. This Pittsburgh Steelers play in the Heinz Field and is a team that is a member of the North Division AFC. The Titans play in the Nissan Stadium and are an affiliate of the South Division AFC. You can watch these clubs play by getting their Steelers VS Titans tickets before they go out of stock.
So, get your Steelers VS Titans tickets as soon as possible and enjoy watching some amazing live players from both the clubs. You might see Ola Adeniyi, Treylon Burks, Austin Hooper, Ryan Tennehill, and others from Titans play. Cameron Heyward, Calvin Austin III, Pressley Harvin III, Terrell Edmunds, and others will be playing from Steelers.
So, experience the thrill, support, excitement, and an intense yet amazing game by getting these Steelers VS Titans tickets.
STEELERS VS TITANS TICKET PRICES AND GAME INFORMATION
HOW MUCH ARE PITTSBURGH STEELERS VS TENNESSEE TITANS GAME TICKETS?
Steelers VS Titans games tickets are available at all locations and are substantially less expensive if purchased via us. The resale trade price of these tickets varies depending on various characteristics such as seating plan, game day, the popularity of the game, availability of seats, game time, and much more. Tickets for the Steelers and Titans game start at $44, with an average price of around $91.
HOW TO BUY CHEAP STEELERS VS TITANS TICKETS?
Because both the Pittsburgh Steelers and the Tennessee Titans are tremendously popular teams, finding cheap tickets is challenging. Even if you find inexpensive tickets someplace, they may already be sold out. So, if you want to witness your favorite players in person, you can acquire cheap Steelers VS Titans tickets from our website. With this incredible bargain, don't miss these amazing playoffs of the Steelers and Tennessee Titans.
WHERE DO THE STEELERS VS TITANS PLAY?
The Steelers and Titans games are generally hosted at the most magnificent venues to boost spectators' live football game experience to enjoy the NFL games fully. You can catch the Steelers playing in Heinz Field in Pittsburgh, Pennsylvania, and the Titans at Nissan Stadium in Nashville, Tennessee.
WHEN DO THE STEELERS VS TITANS PLAY AGAINST EACH OTHER THIS SEASON?
You may see the above on our website to learn about the Steelers and Titans' future schedules, lineups, regular and postseason games, and other information. You may locate Steelers listings and content on our Pittsburgh Steelers tickets page, and if you are a Titans supporter and want to learn more about them, go to our Tennessee Titans page.

Premium Seating offers a 100% Money-Back Guarantee on every ticket we sell.
We guarantee that your tickets will be authentic, valid for entry, and will arrive on time for your event - or your money back.
We strive to offer the best selection of upper, lower, and floor seating for your upcoming event. Know your getting a great deal on your next order!