100% guarantee that your tickets are authentic, the seats you ordered & arrive in time!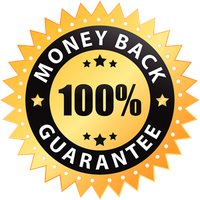 Steelers Vs Seahawks Tickets
Affordable Steelers Vs Seahawks tickets are on sale now! Steelers Vs Seahawks tickets are all authentic and 100% guaranteed.
STEELERS VS SEAHAWKS TICKETS
Are you a sports enthusiast but have to sit at home to watch the National Football League seasons and your favorite clubs compete because of your monthly or yearly spending limit? Be at ease. We are here to assist you in finding the best Steelers VS Seahawks tickets so you can watch the game in person while staying within your price range. There is nothing like the ambiance at the venue, and you won't find it anywhere else, certainly not on your television. So, get up and book your tickets now.
Steelers VS Seahawks tickets are quick and easy to obtain sourced through us, so do not delay in purchasing your Steelers VS Seahawks tickets. The Pittsburgh Steelers are a Pennsylvania football club, whereas the Seattle Seahawks are a Washington football team. The Steelers play in the AFC's North Division, while the Seahawks play in the NFC's West Division. Both clubs play in the NFL and are great in football games.
After purchasing Steelers VS Seahawks tickets this season, you will witness some outstanding performances by players from both teams. The Pittsburgh Steelers will be represented by Chase Claypool, Cameron Heyward, Marcus Allen, Montravius Adams, and others. Seattle Seahawks players include Jamal Adams, Myles Adams, Deontez Alexander, Will Dissly, Bo Melton, JJ Coleman, and others. So, grab your Steelers VS Seahawks tickets now before they're gone.
STEELERS VS SEAHAWKS TICKET PRICES AND GAME INFORMATION
HOW MUCH ARE PITTSBURGH STEELERS VS SEATTLE SEAHAWKS GAME TICKETS?
This NFL rivalry has a fair amount of fan following. If you appreciate Steelers and Seahawks games, you can get your Steelers VS Seahawks game tickets from us directly. Tickets for the Steelers and Seahawks game start at $54.00 and average about $122.00. The cost of these Steelers VS Seahawks game tickets on the secondary market can vary depending on several factors and might be more or less.
HOW TO BUY CHEAP STEELERS VS SEAHAWKS TICKETS?
Steelers VS Seahawks games ticket prices fluctuate on the market and may be either high or very low. We are here for you because we realize how important it is for fans to be able to witness their favorite teams live and obtain reasonable tickets that do not put you in a tough situation. If you're looking for cheap Steelers VS Seahawks tickets, you've come to the right place. These inexpensive tickets can be purchased directly from our website.
WHERE DO THE STEELERS VS SEAHAWKS PLAY?
The Seahawks play at Lumen Field in Seattle, Washington, and the Steelers at Heinz Field in Pittsburgh. You may support your favorite athletes and teams by purchasing game tickets from us. So, don't waste your time and watch the game live from the best seats available.
WHEN DO THE STEELERS VS SEAHAWKS PLAY AGAINST EACH OTHER THIS SEASON?
The Seahawks and Steelers will meet numerous times this year. Browse the options above to see preseason, regular season, and playoff lists. Go to the Seattle Seahawks tickets page for the game and other Seahawks information. For game and ticket information, go to the Pittsburgh Steelers tickets page.

Premium Seating offers a 100% Money-Back Guarantee on every ticket we sell.
We guarantee that your tickets will be authentic, valid for entry, and will arrive on time for your event - or your money back.
We strive to offer the best selection of upper, lower, and floor seating for your upcoming event. Know your getting a great deal on your next order!