100% guarantee that your tickets are authentic, the seats you ordered & arrive in time!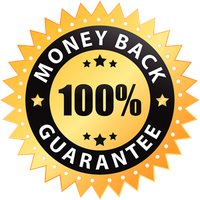 Seahawks Vs Buccaneers Tickets
Affordable Seahawks Vs Buccaneers tickets are on sale now! Seahawks Vs Buccaneers tickets are all authentic and 100% guaranteed.
SEAHAWKS VS BUCCANEERS TICKETS
Do you support Seattle Seahawks, or are you a fan of the Tampa Bay Buccaneers? This does not matter as you will be watching both the teams compete in an amazing game by getting their Seahawks VS Buccaneers tickets. The live games at the venue are an experience as you will witness the best players from both teams fighting for the win and all the fans supporting their favorites and spiking the excitement of the game.
If you buy Seahawks VS Buccaneers tickets from us, you will receive the greatest pricing, so don't miss out on your chance to see the event at the best rates. The Seattle Seahawks are an NFL American professional football club member of the NFC West Division. The Tampa Bay Buccaneers are a pro football team that plays in the NFL and is a member of the NFC South Division. So, if you want to cheer on your favorite team from the two, you'll need Seahawks VS Buccaneers tickets to enjoy the sport fully.
Players such as Logan Ryan, Mike Evans, Scott Miller, Tristan Wirfs, and others will play in the Buccaneers' football league games. The Seahawks will be represented by Jamal Adams, Deontez Alexander, Tyler Lockett, and others in the games. So, have the best experience possible by buying your seats with us and swiftly obtaining the Seahawks VS Buccaneers tickets. You will miss the game if you do not take advantage of this opportunity to purchase Seahawks VS Buccaneers tickets.
SEAHAWKS VS BUCCANEERS TICKET PRICES AND GAME INFORMATION
HOW MUCH ARE SEATTLE SEAHAWKS VS TAMPA BAY BUCCANEERS GAME TICKETS?
Tickets for Seahawks and Buccaneers games vary on the local market due to various factors influencing ticket costs. On average, Buccaneers VS Seahawks games tickets start around $51.00 and can go up to $99.00 or more. Seating arrangements, seat location and class, stadium, seat availability, the popularity of the team, the popularity of the clubs, and other variables may influence market ticket cost.
HOW TO BUY CHEAP SEAHAWKS VS BUCCANEERS TICKETS?
When it comes to ticket prices, many of us cannot easily afford such a hefty price to see our beloved players and teams live, owing to financial constraints. Don't be concerned; we've got you covered. Our website offers low-cost Buccaneers and Seahawks game tickets. Simply click the button once to purchase cheap Seahawks VS Buccaneers tickets and see your favorite team compete in famous venues.
WHERE DO THE SEAHAWKS VS BUCCANEERS PLAY?
The field is the finest spot to see your favorite athletes compete since it offers a fantastic atmosphere and never-ending passion that might decide which team wins. If you're a Buccaneers or Seahawks fan, you can see them play in Raymond James Stadium in Florida or CenturyLink Field in Seattle.
WHEN DO THE SEAHAWKS VS BUCCANEERS PLAY AGAINST EACH OTHER THIS SEASON?
The Buccaneers will face the Seahawks numerous times this season; for additional information and a complete schedule, see above. Visit the Tampa Bay Buccaneers tickets website to learn more about the Tampa Bay Buccaneers. Go to the Seahawks tickets website to discover more about the Seattle Seahawks.

Premium Seating offers a 100% Money-Back Guarantee on every ticket we sell.
We guarantee that your tickets will be authentic, valid for entry, and will arrive on time for your event - or your money back.
We strive to offer the best selection of upper, lower, and floor seating for your upcoming event. Know your getting a great deal on your next order!