100% guarantee that your tickets are authentic, the seats you ordered & arrive in time!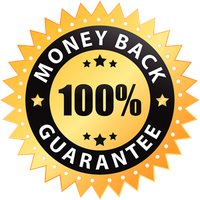 Royals Vs Rays Tickets
Affordable Royals Vs Rays Tickets are on sale now and all are 100% guaranteed.
ROYALS VS RAYS TICKETS
If you're looking for some baseball action, don't wait to get your hands on some Royals VS Rays tickets. Fans should anticipate a thrilling contest when the Royals take on the Rays. There's nothing better than taking in a game of baseball with friends and family and cheering on your favorite players and teams. Whether it's double plays, diving catches, strikeouts, or home runs, Kauffman Stadium will surely be packed with devoted Kansas City Royals baseball fans shortly. Get your hands on Royals VS Rays tickets and see the MLB in action.
Baseball's Kansas City Royals hail from the city of Kansas City, Missouri, where they play in the Major Leagues. As a Central Division team, the Royals play their home games at Kauffman Stadium. Since the team's establishment, it has won one World Series championship. Meanwhile, the St. Petersburg, Florida-based Tampa Bay Rays play Major League Baseball. The Rays are a Major League Baseball (MLB) team in the American League (AL) East. Tropicana Field has served as the team's home field since its debut. To ensure they don't miss out on this exciting game, Royals VS Rays tickets are in high demand.
Tampa Bay Rays greats like Jason Adam, Francisco Mejia, Vidal Bruján, and Randy Arozarena will be seen by fans. This season, fans can expect to witness Kansas City Royals stars Albert Abreu, MJ Melendez, Hunter Dozier, and Andrew Benintendi, among others. So, make sure you have Royals VS Rays tickets with you to attend this game. If you haven't purchased your Royals VS Rays tickets yet, do so as soon as possible while supplies remain.
ROYALS VS RAYS TICKET PRICES AND GAME INFORMATION
HOW MUCH ARE KANSAS CITY ROYALS VS TAMPA BAY RAYS GAME TICKETS?
Royals VS Rays game tickets start at around $14.00 (plus fees). As much as $495.00 is being asked for Kansas City Royals VS Tampa Bay Rays tickets for the most expensive seats. The best seats and most expensive tickets are available on our website. The price of a single baseball ticket is around $79.00.
HOW TO BUY CHEAP ROYALS VS RAYS TICKETS?
Our website is a great resource for finding cheap Royals VS Rays tickets. Here is the best place to go for every game between the Royals and Rays. Even if tickets are in great demand, we can still assist you in finding affordable options.
WHERE DO THE ROYALS VS RAYS PLAY?
Regardless of where a Royals VS Rays game is held, fans can expect a high-energy atmosphere and an emphasis on the fan experience. Tropicana Field in Saint Petersburg, Florida, hosts the Rays' home games, while Kauffman Stadium in Kansas City, Missouri, serves as the home field for the Royals.
WHEN DO THE ROYALS VS RAYS PLAY AGAINST EACH OTHER THIS SEASON?
Fans should expect to see a lot of action between the Royals and Rays this season. Please check out the event listings above to view all of the regular playoff and season Rays-Royals games. Tickets for all Tampa Bay Rays games may be found on the Rays ticket website.

Premium Seating offers a 100% Money-Back Guarantee on every ticket we sell.
We guarantee that your tickets will be authentic, valid for entry, and will arrive on time for your event - or your money back.
We strive to offer the best selection of upper, lower, and floor seating for your upcoming event. Know your getting a great deal on your next order!