100% guarantee that your tickets are authentic, the seats you ordered & arrive in time!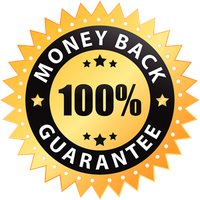 Reds Vs Pirates Tickets
Affordable Reds Vs Pirates Tickets are on sale now and all are 100% guaranteed.
REDS VS PIRATES TICKETS
The wait for the baseball season is finally over – the Cincinnati Reds and the Pittsburgh Pirates are ready to compete against each other for the win! Now you can directly buy your Reds vs Pirates tickets off of our website; make your purchase and get ready to watch the game of the season!
Both teams are a part of Major League Baseball (MLB) and are part of the Central Division of the National League (NL). Games between teams from the same division are always filled with excitement and tension, with both the Cincinnati Reds and Pittsburgh Pirates competing for the glory within their division. This is a game you most certainly do not want to miss; make sure to get your Reds vs Pirates tickets today!
Baseball games are always fun to attend – fans come together for their love of the sport and cheer on their favorite team in unity – it is safe to say it is a one-of-a-kind experience. Fans cheer for their favorite players, with Reds fans in support of Hunter Greene and Pirates fans rooting for Josh VanMeter. The rivalry between the teams' players is completely unmatched; you can only witness it once you buy your Reds vs Pirates tickets.
Reds vs Pirates tickets do not go on sale often – the teams only play live at certain points during the year, and it would be a regret to miss out. All you have to do is log on to our website and purchase your Reds vs Pirates tickets today!
REDS VS PIRATES TICKET PRICES AND GAME INFORMATION
HOW MUCH ARE CINCINNATI REDS VS PITTSBURGH PIRATES GAME TICKETS?
Reds vs Pirates game tickets can cost around $33 per game per person; however, tickets can be found for as low as $13 on our website. Games that are on the weekdays or seats that are further away from the field tend to cost less than most – try these options if you're looking to attend a game at a cheaper price.
HOW TO BUY CHEAP REDS VS PIRATES TICKETS?
You can purchase cheap Reds vs Pirates tickets on our website. The steps to make your purchase are fairly simple, and our payment process is completely transparent. Buying tickets has become easier than ever – there's no need for physical tickets anymore. Now you can purchase your tickets from the comfort of your own home and know that your money is going where you want it to!
WHERE DO THE REDS VS PIRATES PLAY?
The Cincinnati Reds play at their home stadium, Great American Ball Park, in Cincinnati, Ohio, while the home field for the Pittsburgh Pirates is PNC Park in Pittsburgh, Pennsylvania. It is important to note that when you attend a Reds vs Pirates game, the game itself can take place at any one of these fields – but it doesn't matter! Both fields are iconic and stunning!
WHEN DO THE REDS VS PIRATES PLAY AGAINST EACH OTHER THIS SEASON?
The Reds and Pirates play against each other a few times throughout the season. To see the dates they play against each other, Reds fans can view our Cincinnati Reds tickets page, while Pirates fans can visit our Pittsburgh Pirates tickets page. Our website is updated with all the upcoming games once they are announced.

Premium Seating offers a 100% Money-Back Guarantee on every ticket we sell.
We guarantee that your tickets will be authentic, valid for entry, and will arrive on time for your event - or your money back.
We strive to offer the best selection of upper, lower, and floor seating for your upcoming event. Know your getting a great deal on your next order!