100% guarantee that your tickets are authentic, the seats you ordered & arrive in time!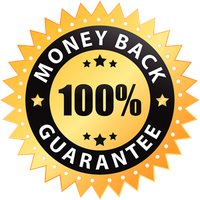 Red Sox Vs Mets Tickets
Affordable Red Sox Vs Mets Tickets are on sale now and all are 100% guaranteed.
RED SOX VS METS TICKETS
Get your Red Sox VS Mets tickets from our website and prepare for another exciting baseball season. One of baseball's most exciting games will be played between the Boston Red Sox and the New York Mets. Be sure to act quickly to get all of the Red Sox VS Mets tickets that are still available via our website.
An American professional baseball club from Boston, the Boston Red Sox, is known as the Red Sox. The Red Sox is a member of the American League (AL) East division in Major League Baseball (MLB). Fenway Park has been home to the Red Sox since 1912 when they were one of the eight original American League organizations. On the other hand, the New York Mets are a major league baseball club in the Queens borough of New York City. The New York Mets are members of the NL East division in Major League Baseball (MLB). Get your Red Sox VS Mets tickets now to follow the team's incredible season! Every spring training, regular season, and postseason MLB game, we have Red Sox VS Mets tickets on our website.
This is a chance to see some of the top players in baseball in action! The Boston Red Sox features several great players, including Rob Refsnyder, Jackie Bradley Jr., Rafael Devers, and J.D. Martinez. The starting rotation for the New York Mets includes James McCann, Trevor Williams, Taijuan Walker, and Eduardo Escobar. If you want to witness, your favorite players go head-to-head with their opponents, get your Red Sox VS Mets tickets.
RED SOX VS METS TICKET PRICES AND GAME INFORMATION
HOW MUCH ARE BOSTON RED SOX VS NEW YORK METS GAME TICKETS?
Red Sox VS Mets game tickets start at $8.00 for upper- and outfield seats. Tickets for the Boston Red Sox VS New York Mets event might cost up to $9987.00. Our website has the greatest seats and the costliest tickets. A single ticket will set you back $106.92.
HOW TO BUY CHEAP RED SOX VS METS TICKETS?
Even if you're on a tight budget, we've found cheap Red Sox VS Mets tickets that won't break the bank. Check out our website to select the best date and finest seats for a spectacular game between two of the strongest MLB organizations and mega-rivals!
WHERE DO THE RED SOX VS METS PLAY?
Whether a game is held in either the Red Sox Stadium or the Mets Stadium, fans will have a great time because both are recognized for their fan-friendly environments. New York Mets home games are held at Citi Field in Flushing, while Boston Red Sox games are held at Fenway Park in Boston, MA.
WHEN DO THE RED SOX VS METS PLAY AGAINST EACH OTHER THIS SEASON?
The Red Sox and the Mets have a long-standing rivalry, and baseball fans expect to see a lot of action this season. All of the regular season and postseason games between the Boston Red Sox and New York Mets are listed above.

Premium Seating offers a 100% Money-Back Guarantee on every ticket we sell.
We guarantee that your tickets will be authentic, valid for entry, and will arrive on time for your event - or your money back.
We strive to offer the best selection of upper, lower, and floor seating for your upcoming event. Know your getting a great deal on your next order!