100% guarantee that your tickets are authentic, the seats you ordered & arrive in time!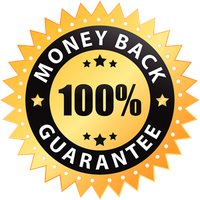 Red Sox Vs Padres Tickets
Affordable Red Sox Vs Padres Tickets are on sale now and all are 100% guaranteed.
RED SOX VS PADRES TICKETS
If you're among the many fans of the Boston Red Sox or the San Diego Padres, you'll need Red Sox VS Padres tickets to view their upcoming MLB games. Both of these clubs are fierce competitors and have a great rivalry. If you're a fan of one of these teams, purchase Red Sox VS Padres tickets and join the crowd in supporting your favorite team.
Red Sox and Padres are both highly professional American baseball clubs that compete in MLB and shine with their victories. The Padres are members of the National League West Division in the MLB, while the Red Sox are affiliate members in the American League East Division MLB. Book these Red Sox VS Padres tickets and enjoy their upcoming games live.
With these tickets, you will get a chance to watch all the star players play live, and you can bring whoever you want to watch the game. Buy tickets from us and get a chance to watch Nathan Eovaldi, Alex Verdugo, Bobby Dalbec, Xander Bogaerts, and others from Boston Red Sox play live. If you are a fan of the San Diego Padres, then watch C. J. Abrams, Eric Hosmer, Manny Machado, and others play live.
So don't hesitate any longer and purchase your Red Sox VS Padres tickets so you can share in the crowd's excitement before all these tickets are sold out. You won't be able to see your favorite clubs compete live if you miss your opportunity to buy these Red Sox VS Padres tickets.
RED SOX VS PADRES TICKET PRICES AND GAME INFORMATION
HOW MUCH ARE BOSTON RED SOX VS SAN DIEGO PADRES GAME TICKETS?
Tickets for the Red Sox and Padres games have varying resale market prices. These prices can range from low to high based on factors including ticket availability, rival popularity, seating section type, event day, and various other resale market concerns. Red Sox VS Padres games tickets may go as little as $16.00, with a median price of at least $68.00 each game. However, these costs could change according to the region and other factors.
HOW TO BUY CHEAP RED SOX VS PADRES TICKETS?
Finding cheap Red Sox VS Padres tickets is always essential when you want to see the game live without spending extra money. This enables you to get the most out of the game while keeping within your means. On our website, you can find out about the costs, schedules, and other information for upcoming Red Sox vs. Padres games, as well as discounted tickets, allowing you to take full advantage of the game's electrifying atmosphere.
WHERE DO THE RED SOX VS PADRES PLAY?
Our website is where you can find affordable tickets for the Boston Red Sox and San Diego Padres to witness your favorite teams in action during a thrilling baseball game. While the Padres play at Petco Park in San Diego, California, the Red Sox play at Fenway Park in Boston, Massachusetts.
WHEN DO THE RED SOX VS PADRES PLAY AGAINST EACH OTHER THIS SEASON?
By visiting our website, you may find out more about the upcoming Red Sox and Padres games, including their postseason lineups, players participating, game schedules, etc. You can find the Red Sox schedule on the Boston Red Sox website, while on the San Diego Padres page, you can find the San Diego Padres schedule.

Premium Seating offers a 100% Money-Back Guarantee on every ticket we sell.
We guarantee that your tickets will be authentic, valid for entry, and will arrive on time for your event - or your money back.
We strive to offer the best selection of upper, lower, and floor seating for your upcoming event. Know your getting a great deal on your next order!