100% guarantee that your tickets are authentic, the seats you ordered & arrive in time!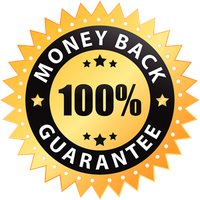 Rays Vs Marlins Tickets
Affordable Rays Vs Marlins Tickets are on sale now and all are 100% guaranteed.
RAYS VS MARLINS TICKETS
As a baseball lover, you are in for a treat since you can get Rays VS Marlins tickets here. It's time to get a glimpse of one of the most prominent baseball teams in the world, the Tampa Bay Rays (AL East) VS Miami Marlins (NL East). You just need to purchase Rays VS Marlins tickets to attend the game.
Some of the best players from both teams will be displayed this year. Four players will be on the Tampa Bay Rays' roster this season: Brett Phillips, Josh Lowe, Harold Ramirez, and Isaac Paredes. On the other side, the Miami Marlins will be represented by Tommy Nance, Steven Okert, Jess Sánchez, and Garrett Cooper. Now is your chance if you've ever wanted to be a part of the action. You may show your support for your favorite club by purchasing Rays VS Marlins tickets.
It's been a long time since the Tampa Bay Rays and Miami Marlins have faced each other on the field, but they'll do so again this season. There is a lot of thrilling activity to be had if you're a sports lover! Take a look at the itinerary and use our site to get Rays VS Marlins tickets.
To witness your favorite team, the Tampa Bay Rays, take on the Miami Marlins this season, get Rays VS Marlins tickets from us now! Look up the game times for your favorite team and any other sporting events you want to attend so you can feel the excitement firsthand.
RAYS VS MARLINS TICKET PRICES AND GAME INFORMATION
HOW MUCH ARE TAMPA BAY RAYS VS MIAMI MARLINS GAME TICKETS?
For upper-level and outfield seats, Rays VS Marlins game tickets start at $12.00. Miami Marlins VS Tampa Bay Rays tickets may cost as much as $593.00 for the most expensive seats. You may purchase VIP tickets and other high-end seating arrangements via our website. If you buy only one ticket, you'll pay roughly $61.00.
HOW TO BUY CHEAP RAYS VS MARLINS TICKETS?
Any budget, big or small, can afford one of our many cheap Rays VS Marlins tickets. For the most up-to-date information, please visit our website. Our 100% Buyer Guarantee covers all ticket purchases.
WHERE DO THE RAYS VS MARLINS PLAY?
It doesn't matter which team plays where; both the Rays and the Marlins have well-known venues that cater to their fans. Tropicana Field in St. Petersburg, Florida, is the home field for the Rays, while Marlins Park in Miami, Florida, is the home field for the Marlins.
WHEN DO THE RAYS VS MARLINS PLAY AGAINST EACH OTHER THIS SEASON?
This season, the Rays and Marlins are expected to go toe-to-toe. The Rays-Marlins series is archived here, including all regular season and postseason games.
Fans may peruse the Rays tickets website for information on all Rays games. Visit our website dedicated to Miami Marlins tickets to get a comprehensive schedule of all upcoming Marlins games. Browse our other sports events in Tampa Bay and sporting events in Miami if you are searching for something else to do in the region.

Premium Seating offers a 100% Money-Back Guarantee on every ticket we sell.
We guarantee that your tickets will be authentic, valid for entry, and will arrive on time for your event - or your money back.
We strive to offer the best selection of upper, lower, and floor seating for your upcoming event. Know your getting a great deal on your next order!