100% guarantee that your tickets are authentic, the seats you ordered & arrive in time!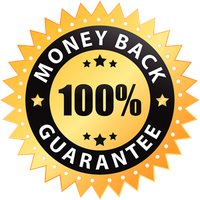 Ravens Vs Vikings Tickets
Affordable Ravens Vs Vikings tickets are on sale now! Ravens Vs Vikings tickets are all authentic and 100% guaranteed.
RAVENS VS VIKINGS TICKETS
Are you rooting for the Baltimore Ravens or Minnesota Vikings is your team? Anyway, if you wish to view a live football game between the two clubs and want to support your favorite club while sitting at the stadium and enjoying some snacks and drinks, then Ravens VS Vikings tickets are what you should buy in an instant. Get them from our website at an amazing cost and enjoy a live game.
A pro-American football team, the Ravens, come from Baltimore, Washington. This team competes in the NFL and belongs to the AFC North Division. A professional football team, the Vikings, comes from Minneapolis. By purchasing Ravens VS Vikings tickets, you can see this team's upcoming game against the Ravens live. They are affiliated with the NFC's North Division.
Fans adore the Vikings and Ravens games because they are two extremely well-liked clubs. By purchasing the Ravens VS Vikings tickets, you can show your support for your favorite athletes this season, including Patrick Peterson, Andrew Booth Jr., Lewis Cine, Adam Thielen, Brian Asamoah, and others from Minnesota Vikings. Whereas Tyler Huntley, Tyler Badie, Lamar Jackson, Mark Andrews, Chuck Clark, and others from the Baltimore Ravens.
The Ravens VS Vikings tickets sell out quickly because both teams are frequently in the news. What are you still holding out for? Purchase these Ravens VS Vikings tickets right away to see the game in person.
RAVENS VS VIKINGS TICKET PRICES AND GAME INFORMATION
HOW MUCH ARE BALTIMORE RAVENS VS MINNESOTA VIKINGS GAME TICKETS?
This NFL pairing is unique and has a lot of followers. If you enjoy watching the Ravens and Vikings games, you can get your tickets right here. The Ravens VS Vikings game tickets may be obtained for as little as $47.00, with an average price of roughly $110.00. Depending on a number of variables, these tickets may cost more or less in the small market.
HOW TO BUY CHEAP RAVENS VS VIKINGS TICKETS?
Tickets for the Ravens and Vikings game can range greatly in price on the open market. In any case, we are here for you since we understand how essential it is for supporters to see their favorite teams in person and find affordable tickets that do not interfere with their regular spending habits. You have come to the correct spot if you're looking for cheap Ravens VS Vikings tickets. These affordable tickets are simply available through our website.
WHERE DO THE RAVENS VS VIKINGS PLAY?
While the Vikings play their home games at U.S. Bank Stadium in Minnesota, the Ravens play theirs at M&T Stadium in Baltimore, Maryland. You can support your favorite players and team by purchasing their game passes from us. Therefore, don't wait and take in the live game.
WHEN DO THE RAVENS VS VIKINGS PLAY AGAINST EACH OTHER THIS SEASON?
This season, the Vikings and Ravens will face off frequently. Browse the choices above to receive preseason, regular season, and playoff lists. Visit the Minnesota Vikings tickets website to learn more about the team's schedule and other information. Visit the Baltimore Ravens tickets website to learn more about games and other events involving the Ravens.

Premium Seating offers a 100% Money-Back Guarantee on every ticket we sell.
We guarantee that your tickets will be authentic, valid for entry, and will arrive on time for your event - or your money back.
We strive to offer the best selection of upper, lower, and floor seating for your upcoming event. Know your getting a great deal on your next order!