100% guarantee that your tickets are authentic, the seats you ordered & arrive in time!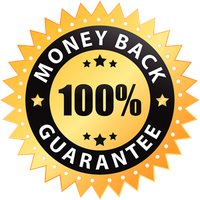 Ravens Vs Saints Tickets
Affordable Ravens Vs Saints tickets are on sale now! Ravens Vs Saints tickets are all authentic and 100% guaranteed.
RAVENS VS SAINTS TICKETS
Watching a game in person rather than on a screen, with current players in front of you, is never boring. Even if you're bored, the crowd's energy will energize you and make you cheer for our favorite team. These teams will soon be competing if you're a fan of the Baltimore Ravens or the New Orleans Saints. A single click will take you to the complete experience. Purchase your Ravens VS Saints tickets from our page.
The Ravens are the AFC North Division member club that competes in National Football League. This pro football squad is from Maryland. By getting the Ravens VS Saints tickets, you may see them face the Saints. The Saints play in the NFL and are an NFC's South Division member. Based in New Orleans, Louisiana is this professional football franchise. Buy Ravens VS Saints tickets so you won't miss any of the action.
You can see all of the Baltimore Ravens' star players in action when they compete against the New Orleans Saints in the forthcoming season. The Saints players on the list will include Chris Olave, Kawaan Baker, Paulson Adebo, Jarvis Landry, Tyrann Mathieu, and others. This season, the Ravens will bring the services of J.K. Dobbins, Isaiah Likely, Michael Pierce, Calais Campbell, Mark Andrews, and others. Get the Ravens VS Saints tickets to watch these sportsmen compete.
It's amazing to watch a football game live since it enhances the atmosphere of the stadium. We provide affordable Ravens VS Saints tickets for their game to show your support for your favorite club.
RAVENS VS SAINTS TICKET PRICES AND GAME INFORMATION
HOW MUCH ARE BALTIMORE RAVENS VS NEW ORLEANS SAINTS GAME TICKETS?
Tickets for the Ravens and Saints game start at $47.00 and go up to $99.00 or more. Prices for the Ravens VS Saints games tickets on the resale market vary depending on several variables, including seat arrangements, stadium capacity, ticket availability, game popularity, player popularity, and much more. Depending on the area, these prices might be more or cheaper.
HOW TO BUY CHEAP RAVENS VS SAINTS TICKETS?
Do the tickets to see your favorite players win a title and support your hometown club cost too much? In this situation, you can get affordable Ravens VS Saints tickets from our website and visit the game to watch home goals, spectacular goals, and everything else you want while supporting your preferred side. Before the remainder of the cheap Ravens VS Saints tickets are sold, get yours right now.
WHERE DO THE RAVENS VS SAINTS PLAY?
By purchasing Ravens VS Saints tickets and supporting one of the teams, you may attend the Ravens VS Saints game. If you wish to see them play, you should be aware that the Ravens and Saints play in M&T Bank Stadium and Caesars Superdome in Louisiana.
WHEN DO THE RAVENS VS SAINTS PLAY AGAINST EACH OTHER THIS SEASON?
You can browse the above list to get the latest news and updates, as well as playoffs and regular sports games listings for Saints and Ravens games. For all Saints and Ravens games, visit the New Orleans Saints tickets page and the Baltimore Ravens tickets page.

Premium Seating offers a 100% Money-Back Guarantee on every ticket we sell.
We guarantee that your tickets will be authentic, valid for entry, and will arrive on time for your event - or your money back.
We strive to offer the best selection of upper, lower, and floor seating for your upcoming event. Know your getting a great deal on your next order!