100% guarantee that your tickets are authentic, the seats you ordered & arrive in time!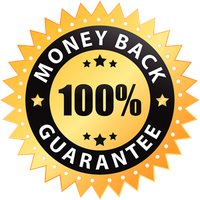 Ravens Vs Raiders Tickets
Affordable Ravens Vs Raiders tickets are on sale now! Ravens Vs Raiders tickets are all authentic and 100% guaranteed.
RAVENS VS RAIDERS TICKETS
The football season is around the corner, and fans are excited to witness their favorite teams play live while displaying their passion and cheering them on from the stands. The Baltimore Ravens and the Las Vegas Raiders will meet shortly. You may acquire low-cost Ravens VS Raiders tickets on our website and cheer on your favorite team without considering your bills.
If you get Ravens VS Raiders tickets, you may see the amazing Raiders play at the stadium. The Las Vegas Raiders are a pro-American football team that competes in the NFL and is a member of the AFC's West Division. If you are a Baltimore Ravens fan, then acquire these passes and watch this pro-American football club play in the National Football League. They are a part of the AFC's North Division.
Ravens players Nick Boyle, Jaylon Moore, Gus Edwards, Ben Cleveland, Steven Means, and others will face off against Raiders players Josh Jacobs, Davante Adams, Chandler Jones, Ameer Abdullah, Derek Carr, Johnathan Abram, and others. So, get these Ravens VS Raiders tickets as they will bring you an unlimited and extraordinary experience.
So, what are you holding out for? Get your Ravens VS Raiders tickets as early as possible, or you will miss the game. If you do not get Ravens VS Raiders tickets, you will miss out on all of the activities, fun, and experiences that the stadium has to offer.
RAVENS VS RAIDERS TICKET PRICES AND GAME INFORMATION
HOW MUCH ARE BALTIMORE RAVENS VS LAS VEGAS RAIDERS GAME TICKETS?
Tickets for the Baltimore Ravens VS Las Vegas Raiders game are currently on sale at all stadiums, arenas, and other locations where the players will be competing. Price of tickets on the secondary market change owing to various factors such as seating arrangements, game popularity, seat availability, game location, and much more. Ravens VS Raiders game tickets, on the other hand, may start as cheap as $35.00 and can go as high as $95.00.
HOW TO BUY CHEAP RAVENS VS RAIDERS TICKETS?
Usually, it isn't easy to acquire inexpensive football game tickets, but the greatest thing is that you can purchase them through our website. We provide low-cost Ravens VS Raiders tickets so that fans may watch the exciting game in spectacular settings. You may now fully enjoy an outstanding experience at the stadium while cheering for your team without concern of breaking your budget with the cheap Ravens VS Raiders tickets.
WHERE DO THE RAVENS VS RAIDERS PLAY?
You may root for the Ravens at the lively M&T Bank Stadium in Baltimore, Maryland, or you can sit in the seats of a stunning venue called Allegiant Stadium in Nevada and root on the Raiders.
WHEN DO THE RAVENS VS RAIDERS PLAY AGAINST EACH OTHER THIS SEASON?
Our website contains all Ravens and Raiders information. You may look at their regular and post-season lineups, as well as the players that will be playing, as well as the times and venues. Visit our Baltimore Ravens and Las Vegas Raiders websites for complete team listings and information.

Premium Seating offers a 100% Money-Back Guarantee on every ticket we sell.
We guarantee that your tickets will be authentic, valid for entry, and will arrive on time for your event - or your money back.
We strive to offer the best selection of upper, lower, and floor seating for your upcoming event. Know your getting a great deal on your next order!