100% guarantee that your tickets are authentic, the seats you ordered & arrive in time!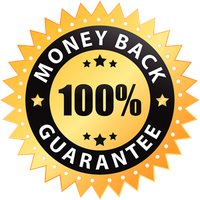 Ravens Vs Lions Tickets
Affordable Ravens Vs Lions tickets are on sale now! Ravens Vs Lions tickets are all authentic and 100% guaranteed.
RAVENS VS LIONS TICKETS
Many people dream about attending a tournament in a stadium. You may get tickets from our webpage if you wish to fulfill your desire. It's fantastic to see your chosen teams play at the stadium, so if you're a football fan who cheers for the Baltimore Ravens or the Detroit Lions, acquire your Ravens VS Lions tickets for the upcoming game.
The Baltimore Ravens are a pro football club that competes in the National Football League and is a member of the AFC North Division. This squad is from Maryland; if you want to see them face the Lions, grab your Ravens VS Lions tickets before they sell out.
The Lions are a pro football team that plays in the National Football League and is part of the National Football Conference's North Division. This squad has participated in games since 1930, and you can see them play against the Ravens by purchasing Ravens VS Lions tickets.
This season, the Detroit Lions' Eric Banks, D. J. Chark, Aidan Hutchinson, Derrick Barnes, and others will face off against the Ravens' Ben Powers, Patrick Queen, Josh Ross, Kevon Seymour, and others in an entertaining football game. You can obtain the greatest seats by purchasing Ravens VS Lions tickets from our website.
So, what are you looking forward to? Purchase your Ravens VS Lions tickets today and experience the game to the most.
RAVENS VS LIONS TICKET PRICES AND GAME INFORMATION
HOW MUCH ARE BALTIMORE RAVENS VS DETROIT LIONS GAME TICKETS?
The game ticket price for this team is governed by a number of things in the second industry. For example, if seats are available, what chart design is utilized for seating, how popular are the clubs, where they are playing, and so on. The Ravens VS Lions game tickets may cost as little as $32.00, and can go up to $91.00 or more, and prices can vary depending on various factors.
HOW TO BUY CHEAP RAVENS VS LIONS TICKETS?
Those who will be seeing the Ravens play against the Lions must be excited about their upcoming games, but what about the likely higher ticket prices? Don't worry if you're one of those people. We are here to help you. Get cheap Ravens VS Lions tickets from us and see the Ravens and Lions compete in an exciting football game. Purchase cheap tickets and book your time slots right away.
WHERE DO THE RAVENS VS LIONS PLAY?
If you are a supporter and want to cheer for your team in person, you can get tickets to the enthralling game between the Ravens and Lions on our website. The Ravens play their home games at M&T Bank Stadium, while the Lions play theirs at Ford Field.
WHEN DO THE RAVENS VS LIONS PLAY AGAINST EACH OTHER THIS SEASON?
You can find all you need to know about the Ravens VS Lions game by visiting our webpage or glancing at the plan above. You may view all of the playoffs, offseason, and championship games between the two clubs by visiting the events tab above. Go to the Baltimore Ravens and Detroit Lions tickets page for a comprehensive list of Ravens and Lions games.

Premium Seating offers a 100% Money-Back Guarantee on every ticket we sell.
We guarantee that your tickets will be authentic, valid for entry, and will arrive on time for your event - or your money back.
We strive to offer the best selection of upper, lower, and floor seating for your upcoming event. Know your getting a great deal on your next order!