100% guarantee that your tickets are authentic, the seats you ordered & arrive in time!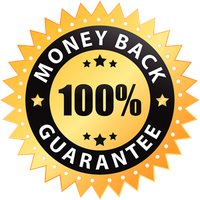 Ravens Vs Colts Tickets
Affordable Ravens Vs Colts tickets are on sale now! Ravens Vs Colts tickets are all authentic and 100% guaranteed.
RAVENS VS COLTS TICKETS
It is never dull to watch a game live rather than digitally, with real players in front of you. Even if you're bored, the energy from the people rubs off on us, making us energized and happy for our favorite team. These clubs will be playing shortly if you are a Baltimore Ravens or Indianapolis Colts fan. This entire experience is only a click away. Get your Ravens VS Colts tickets from our website.
The Ravens are a part of the NFL's North Division AFC. This is a Maryland professional football team. You can see them play the Colts by purchasing Ravens VS Colts tickets. The Colts are a part of the AFC's South Division and compete in the NFL. This professional football team is based in Indianapolis, Indiana. Do not miss out on their action by purchasing Ravens VS Colts tickets.
In the upcoming season, the Baltimore Ravens will face the Indianapolis Colts, and you can see all of their key players in action. Ben Banogu, Julian Blackmon, Matt Ryan, Jonathan Taylor, and more from the Colts might be on the list. Gus Edwards, Daniel Faalele, Diego Fagot, Trevon Clark, and others may play for the Ravens this season. Purchase Ravens VS Colts tickets to see these athletes in action.
Seeing a football game in person is incredible since it adds to the whole experience at the stadium. You can get Ravens VS Colts tickets from us for a reasonable price and enjoy the event.
RAVENS VS COLTS TICKET PRICES AND GAME INFORMATION
HOW MUCH ARE BALTIMORE RAVENS VS INDIANAPOLIS COLTS GAME TICKETS?
The prices for Ravens VS Colts game tickets start at $38.00 and can go up around $72.00 or more. On the secondary market, ticket prices for the Ravens VS Colts game change based on various factors, including seat configurations, stadium capacity, ticket availability, game popularity, player popularity, and much more. These costs may be more or lower depending on the location.
HOW TO BUY CHEAP RAVENS VS COLTS TICKETS?
Do you want to support your hometown team and witness your favorite players win a championship, but the tickets are too expensive? In this case, you may get cheap Ravens VS Colts tickets from our website and attend the game to see home goals, fantastic aims, and everything else you desire while cheering on your favorite team. Get yours immediately, before the last of the low-cost tickets sell out.
WHERE DO THE RAVENS VS COLTS PLAY?
You can participate in the Ravens VS Colts game by becoming a fan of one of the teams and getting Ravens VS Colts tickets. If you want to witness them play, you should know that the Ravens and Colts both play in M&T Bank Stadium and Lucas Oil Stadium, respectively.
WHEN DO THE RAVENS VS COLTS PLAY AGAINST EACH OTHER THIS SEASON?
The list above contains frequent updates and postseason and regular event listings for Colts and Ravens games. Go to the Indianapolis Colts tickets page for all Colts games and Ravens games and the Baltimore Ravens tickets page.

Premium Seating offers a 100% Money-Back Guarantee on every ticket we sell.
We guarantee that your tickets will be authentic, valid for entry, and will arrive on time for your event - or your money back.
We strive to offer the best selection of upper, lower, and floor seating for your upcoming event. Know your getting a great deal on your next order!