100% guarantee that your tickets are authentic, the seats you ordered & arrive in time!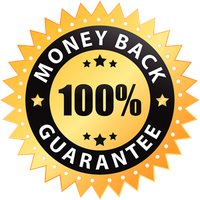 Ravens Vs Broncos Tickets
Affordable Ravens Vs Broncos tickets are on sale now! Ravens Vs Broncos tickets are all authentic and 100% guaranteed.
RAVENS VS BRONCOS TICKETS
Are you weary of following NFL games on TV and have lost your feeling of enthusiasm? Here's the thing: Ravens VS Broncos tickets may revitalize your energy by allowing you to experience the thrill of visiting the stadium and viewing your favorite players play closely from your seat, live in front of you. Are you thinking anything now? Yes, get these tickets to get the best experience of a lifetime.
Get your Ravens VS Broncos ticket passes from our website and see the Denver Broncos take on the Baltimore Ravens. This squad participates in the NFL and is a member of the American Football Conference's West Division. If you lose these Ravens VS Broncos tickets, you will lose the chance to witness the Baltimore Ravens, a pro-American football club that plays in the NFL and is part of the AFC's North Division.
Russell Wilson, Calvin Anderson, Randy Gregory, Jerry Jeudy, Christopher Allen, and more Broncos players will be on the field this season. The Ravens will be represented by Charlie Kolar, Isaiah Likely, Isaiah Mack, Iman Marshall, Zakoby McClain, and others. So, let's acquire our Ravens VS Broncos tickets and enjoy this game.
Don't miss the thrilling live game between Ravens and the Denver Broncos. Purchase your Ravens VS Broncos tickets to see the teams compete live at their respective venues.
RAVENS VS BRONCOS TICKET PRICES AND GAME INFORMATION
HOW MUCH ARE BALTIMORE RAVENS AND DENVER BRONCOS GAME TICKETS?
Tickets for the Ravens VS Broncos games are available at all venues and are significantly cheaper if bought through us. The Ravens VS Broncos games tickets in the smaller marketplace depend on various factors such as seating arrangements, day of the week, team popularity, seat availability, and much more. Tickets for the Ravens VS Broncos game start at $44.00 and average at $98.00 each game.
HOW TO BUY CHEAP RAVENS VS BRONCOS TICKETS?
Cheap Ravens VS Broncos tickets have never been easy to come by. You may get them from our webpage and enjoy the stunning look and environment that this game offers. The Ravens and Broncos are likely to bring an adrenaline rush to the field when they face off in the game for their fans to support them with all their might since they have tremendous goals and are some of the best players in the world.
WHERE DO THE RAVENS VS BRONCOS PLAY?
The Ravens and Broncos games are often held in the most picturesque venues to elevate your live football gameplay atmosphere. The Ravens play at M&T Bank Stadium in Baltimore, Maryland, and the Broncos at Empower Field in Denver, Colorado. So, please get your tickets before they are sold out, and you are left at your home.
WHEN DO THE RAVENS VS BRONCOS PLAY AGAINST EACH OTHER THIS SEASON?
You may discover more about the Ravens and Broncos' upcoming schedules, lineups, regular and championship games, and other data by visiting our website. Visit the Baltimore Ravens website if you are a Ravens fan and want to discover more about them. If you are a Broncos fan and want to explore more about them, visit the Denver Broncos page.

Premium Seating offers a 100% Money-Back Guarantee on every ticket we sell.
We guarantee that your tickets will be authentic, valid for entry, and will arrive on time for your event - or your money back.
We strive to offer the best selection of upper, lower, and floor seating for your upcoming event. Know your getting a great deal on your next order!