100% guarantee that your tickets are authentic, the seats you ordered & arrive in time!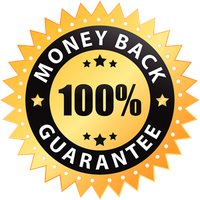 Rangers Vs Twins Tickets
Affordable Rangers Vs Twins Tickets are on sale now and all are 100% guaranteed.
RANGERS VS TWINS TICKETS
Baseball fans! Get ready as the Texas Rangers and the Minnesota Twins are ready to take on the field by storm! But before you attend any live game, you must purchase your tickets – you can now get your Rangers vs Twins tickets on our website!
Both teams compete within Major League Baseball (MLB) and are a part of the American League; the Texas Rangers are a part of the West Division of the AL, while the Minnesota Twins are a part of the Central Division of the AL. Baseball games can be intense and thrilling to watch, especially in an enthusiastic crowd - you'll be sure to find that at any Rangers or Twins game! So what are you waiting for? Get your Rangers vs Twins tickets today!
Player rivalries are what make games even more exciting! All of us are looking forward to seeing Mitch Garver of the Rangers and Gary Sanchez of the Twins play against each other on the field! Rangers vs Twins tickets are popular mainly because of the rivalries between the two teams – you'd really be missing out if you didn't get yours!
Rangers vs Twins tickets are few in stock, so it's better to get yours as soon as possible before they're all out! Head on over to our website today and make your purchase of Rangers vs Twins tickets!
RANGERS VS TWINS TICKET PRICES AND GAME INFORMATION
HOW MUCH ARE TEXAS RANGERS VS MINNESOTA TWINS GAME TICKETS?
Rangers vs Twins game tickets cost $35, while the lowest price you can find them for is $12.
If you're looking for an even more exclusive experience, you can opt for a premium ticket. Premium tickets will give you VIP access to the venue, premium seats, and several other special services. Although premium tickets can be a whole lot more expensive, we believe you get a much better experience this way.
HOW TO BUY CHEAP RANGERS VS TWINS TICKETS?
Besides premium tickets, you can also get cheap Rangers vs Twins tickets on our website! You can get tickets for as low as $12 – no almost any fan can go and enjoy a game with their favorite teams.
Besides our low prices, our payment process is completely transparent; the price you see at checkout is the only one you pay – there are no hidden fees or costs! For your convenience, we have mentioned the steps on how to make your purchase on our website!
WHERE DO THE RANGERS VS TWINS PLAY?
The Texas Rangers have been playing at their home field, Globe Life Field in Arlington, Texas, since 2020, while the Minnesota Twins have been playing at Target Field in Minneapolis, Minnesota, since 2010. Since both venues center on the fan experience, you're bound to have a great time no matter where you attend a game!
WHEN DO THE RANGERS VS TWINS PLAY AGAINST EACH OTHER THIS SEASON?
The Texas Rangers and Minnesota Twins have been scheduled to play against each other multiple times throughout the season. You can check either our Rangers game tickets page or our Twins game tickets page to look into the exact dates they play against each other.

Premium Seating offers a 100% Money-Back Guarantee on every ticket we sell.
We guarantee that your tickets will be authentic, valid for entry, and will arrive on time for your event - or your money back.
We strive to offer the best selection of upper, lower, and floor seating for your upcoming event. Know your getting a great deal on your next order!