100% guarantee that your tickets are authentic, the seats you ordered & arrive in time!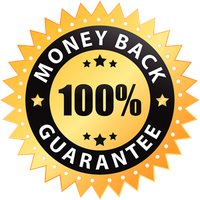 Rangers Vs Padres Tickets
Affordable Rangers Vs Padres Tickets are on sale now and all are 100% guaranteed.
RANGERS VS PADRES TICKETS
The Texas Rangers and the San Diego Padres are ready to play; are you ready to watch them play? Baseball season can be an exciting time of the year for most of us fans, but you can't be a part of that excitement until you buy your Rangers vs Padres tickets!
Both teams compete within Major League Baseball (MLB); the Texas Rangers are a part of the West Division of the American League (AL), while the San Diego Padres are a part of the West Division of the National League (NL). Games between the two can get intense; filled with that edge-of-your-seat excitement, fans love getting Rangers vs Padres tickets to experience the excitement in person! Don't wait too long – get your tickets ASAP!
When you watch baseball games on TV, you can never really have a full feel of the game or the player rivalries – well, you are watching on a screen, after all. The electricity of live games cannot be felt at home – live games are the only place where you can watch the bubbling rivalry between Jon Gray of the Rangers and Yu Darvish of the Padres. Get your Rangers vs Padres tickets today to experience it for yourself!
Remember that Rangers vs Padres tickets only go on sale once a year, and whenever they do, they are almost always sold out, so it's better to get your Rangers vs Padres tickets sooner rather than later before stocks run out!
RANGERS VS PADRES TICKET PRICES AND GAME INFORMATION
HOW MUCH ARE TEXAS RANGERS VS SAN DIEGO PADRES GAME TICKETS?
Typically, Rangers vs Padres game tickets cost around $38, while the lowest price for them is around $16.
If you'd like to attend a game at a lower price, try selecting a game that is on a weekday, a seat that is further away from the field, or both. These options do tend to lower the price of tickets so you can attend a baseball game at a lower cost!
HOW TO BUY CHEAP RANGERS VS PADRES TICKETS?
You can now purchase cheap Rangers vs Padres tickets on our website!
The steps to make your purchase are fairly simple, and our payment process is completely transparent. Since there's no need for physical tickets anymore, buying tickets has become easier than ever! Now you can purchase your tickets from the comfort of your own home and know that your money is going where you want it to!
WHERE DO THE RANGERS VS PADRES PLAY?
The Texas Rangers play at Globe Life Field in Arlington, Texas, while the San Diego Padres play at Petco Park in San Diego, California. Both venues are well-known in the baseball world and are considered to be iconic. We can assure you that you will have a great time no matter which venue you end up going to!
WHEN DO THE RANGERS VS PADRES PLAY AGAINST EACH OTHER THIS SEASON?
The Texas Rangers and the San Diego Padres are scheduled to play against each other multiple times throughout the new season! You can check out our Texas Rangers game tickets page or our San Diego Padres game tickets page to find out the exact dates.

Premium Seating offers a 100% Money-Back Guarantee on every ticket we sell.
We guarantee that your tickets will be authentic, valid for entry, and will arrive on time for your event - or your money back.
We strive to offer the best selection of upper, lower, and floor seating for your upcoming event. Know your getting a great deal on your next order!