100% guarantee that your tickets are authentic, the seats you ordered & arrive in time!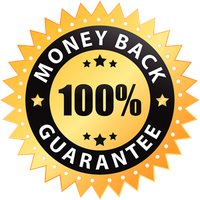 Rangers Vs Diamondbacks Tickets
Affordable Rangers Vs Diamondbacks Tickets are on sale now and all are 100% guaranteed.
RANGERS VS DIAMONDBACKS TICKETS
Get your Rangers VS Diamondbacks tickets from our website now and ride like the wind. The Texas Rangers and Arizona Diamondbacks are two of the most interesting teams in Major League Baseball. In a game between these two teams, the exceptional pitching, powerful hitting, and stellar defense are always a treat for the fans. Attending a game between the New York Rangers and Arizona Diamondbacks is always a blast. Be a part of the 41,000 baseball fans visiting Globe Life Field and Chase Field this season by purchasing your Rangers VS Diamondbacks tickets!
The Texas Rangers are an American professional baseball franchise located in the Dallas- Fort Worth metroplex. MLB's Texas Rangers are a part of the American League West, where they play in MLB. From 1994 through 2019, the Rangers played in Globe Life Park (formerly known as Choctaw Stadium) in Arlington, Texas, before moving to the new Globe Life Field in 2020. The Arizona Diamondbacks, on the other hand, are a Major League Baseball franchise headquartered in Phoenix, Arizona. The Arizona Diamondbacks are a part of the National League (NL) West division in MLB. We've created this website to make purchasing Rangers VS Diamondbacks tickets as easy as possible. So, scoop up some right now!
Attendees can watch Texas Rangers legends, including Joe Barlow, Brock Burke, Matt Bush, and Dane Dunning. Fans can expect to see the likes of Madison Bumgarner, Zach Davies, Zac Gallen, and Ian Kennedy in action with the Arizona Diamondbacks this season. So, if you're planning on attending this game, be sure to bring your Rangers VS Diamondbacks tickets. If you haven't already, get your Rangers VS Diamondbacks tickets while they're still available!
RANGERS VS DIAMONDBACKS TICKET PRICES AND GAME INFORMATION
HOW MUCH ARE TEXAS RANGERS VS ARIZONA DIAMONDBACKS GAME TICKETS?
Rangers VS Diamondbacks game tickets start at $19.00. Texas Rangers VS Arizona Diamondbacks tickets may cost up to $4515.00 for the most expensive events. Visit our website to learn more about VIP seats and other premium ticketing choices. A baseball game costs around $103.51 for a single ticket.
HOW TO BUY CHEAP RANGERS VS DIAMONDBACKS TICKETS?
Because we provide them at a low cost, our website is the greatest location to get cheap Rangers VS Diamondbacks tickets. The Diamondbacks and Rangers, two of baseball's most popular teams, are now available to watch in action. Wait no longer and get your Rangers versus Diamondbacks tickets now!
WHERE DO THE RANGERS VS DIAMONDBACKS PLAY?
No matter where the game takes place, fans of the Rangers and Diamondbacks can look forward to an exciting game. Both clubs play in vibrant stadiums that prioritize the fan experience. A game between the Rangers and Diamondbacks is held in Globe Life Field in Arlington, Texas, and at Chase Field in Phoenix, Arizona.
WHEN DO THE RANGERS VS DIAMONDBACKS PLAY AGAINST EACH OTHER THIS SEASON?
This season, the Rangers and Diamondbacks will see each other often. The event listings above include all regular season and playoff games between the Rangers and Diamondbacks.
Visit the Texas Rangers tickets website to get tickets for all of the team's events. Visit our Arizona Diamondbacks tickets page for a comprehensive list of Diamondbacks games. Check out our other sports events in Texas and Arizona if you're still seeking something to do nearby.

Premium Seating offers a 100% Money-Back Guarantee on every ticket we sell.
We guarantee that your tickets will be authentic, valid for entry, and will arrive on time for your event - or your money back.
We strive to offer the best selection of upper, lower, and floor seating for your upcoming event. Know your getting a great deal on your next order!