100% guarantee that your tickets are authentic, the seats you ordered & arrive in time!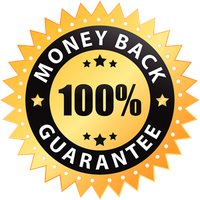 Pirates Vs Guardians Tickets
Affordable Pirates Vs Guardians Tickets are on sale now and all are 100% guaranteed.
PIRATES VS GUARDIANS TICKETS
The Pittsburgh Pirates and the Cleveland Guardians are two professional baseball clubs in the United States, based in Pittsburgh and Cleveland, respectively. The Pirates are members of the National League Central division, whereas the Guardians are a member of the American League Central division. A few of their games will be happening this MLB season, and if you want to go to any of those, check out our website for all the details about Pirates vs Guardians tickets!
The surroundings of the stadium beam with happiness, stress, and several phases of Adrenaline rush as all the fans are cheering for their home team's victory. To experience this, you need to attend at least one of the MLB games, and for that, you can get the Pirates vs Guardians tickets from our website!
Henry Davis of the Pittsburgh Pirates has been chosen as one of the top prospects for this season. We are confident that he will provide you with an unforgettable experience at the stadium by giving his all! Bobby Bradley of the Cleveland Guardians is another outstanding player who has led his club to victory! So, if you want to see these players live, go ahead and purchase Pirates vs Guardians tickets from our website right now!
We understand that everyone has different preferences when it comes to seat types, stadium amenities, and other factors. And to that end, we offer a range of Pirates vs Guardians tickets for sale on our website! So go ahead and place your order right now!
So what are you waiting for? Go ahead and get the Pirates vs Guardians tickets from our website before they sell out!
PIRATES VS GUARDIANS TICKET PRICES AND GAME INFORMATION
HOW MUCH ARE PITTSBURGH PIRATES VS CLEVELAND GUARDIANS GAME TICKETS?
A Pirates vs Guardians game ticket can cost as little as $12, with average ticket prices around $45. Pricing will vary depending on many factors; for instance, if you are looking for specific seats, dates, or venues, prices will vary. Our website offers the most affordable prices. They sell out rapidly, so purchase them as soon as possible to prevent missing out on some of the year's top games!
HOW TO BUY CHEAP PIRATES VS GUARDIANS TICKETS?
You may have been unsuccessful in your hunt for the best cheap Pirates vs Guardians tickets on the internet. We are pleased to notify you that you can now get low-cost tickets from our website at the most affordable prices! So stop looking over the internet since you've located the right place to buy your tickets! So, what are you waiting for? Get your tickets and get ready to play!
WHERE DO THE PIRATES VS GUARDIANS PLAY?
The Pirates can face the Guardians in PNC Park, their home stadium, and have their fans cheer them on, or they can play at Progressive Field, the home stadium of the Guardians. Regardless of where the teams play, we are convinced that the game will be memorable! So act quickly and get your tickets before they're all gone!
WHEN DO THE PIRATES VS GUARDIANS PLAY AGAINST EACH OTHER THIS SEASON?
The Pirates and the Guardians play each other every season. Because the teams compete so well against one another, fans can't help but chant for their favorite teams! Our website now has the actual dates and game schedules to check out the show's specific dates right now!

Premium Seating offers a 100% Money-Back Guarantee on every ticket we sell.
We guarantee that your tickets will be authentic, valid for entry, and will arrive on time for your event - or your money back.
We strive to offer the best selection of upper, lower, and floor seating for your upcoming event. Know your getting a great deal on your next order!