100% guarantee that your tickets are authentic, the seats you ordered & arrive in time!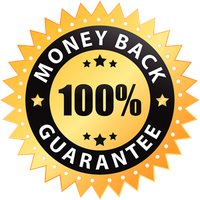 Phillies Vs Reds Tickets
Affordable Phillies Vs Reds Tickets are on sale now and all are 100% guaranteed.
PHILLIES VS REDS TICKETS
The Philadelphia Phillies and the Cincinnati Reds are two American professional baseball teams based in Philadelphia and Cincinnati, respectively. Both the teams play several games against each other in every MLB season and fans across the country look for ways to get Phillies vs Reds tickets before anyone else.
The Phillies are a part of Major League Baseball's (MLB) East division, whereas the Reds are a member of the National League's (NL) Central division (NL). If you want to go to one of the games that both the teams will play against each other, then you should go ahead and get Phillies vs Reds tickets from our website!
In every game, fans from across the country come and bring in so many emotions to the stadium that you feel several different levels of adrenaline rush along with a range of different emotions. If you want to experience that for yourself, you should go ahead and get the Phillies vs Reds tickets from our website!
Connor Brogdon from the Philadelphia Phillies and Shogo Akiyama from the Cincinnati Reds are one of the best players in every game! If you want to watch both players play against each other in the stadium, you should get Phillies vs Reds tickets from our website!
It is indeed very important that you get the type of Phillies vs Reds tickets that you want, and this is why we have a variety of different tickets on our website for you to choose from!
PHILLIES VS REDS TICKETS AND GAME INFORMATION
HOW MUCH ARE PHILADELPHIA PHILLIES VS CINCINNATI REDS GAME TICKETS?
It can be difficult to get the right ticket for your needs when there are hundreds of them accessible online. However, you may purchase the greatest tickets from our website right now! A Phillies vs Reds game ticket can be obtained online for as little as $19 and as much as $47. Prices may differ if you want tickets for a specific game arena, seat, or date. However, our website offers the most competitive prices, so order your tickets immediately!
HOW TO BUY CHEAP PHILLIES VS REDS TICKETS?
Because of the strong demand for tickets, finding cheap Phillies vs Reds tickets is tough. However, you can now purchase low-cost Phillies vs. Reds game tickets from our website and save money! We know you're tired of searching multiple websites for cheap tickets, but don't worry; we've got you covered! Purchase tickets from our website at the greatest prices available!
WHERE DO THE PHILLIES VS REDS PLAY?
It's a lot of joy to watch the Reds play against the Phillies in Great American Ball Park, their home stadium, and chant for your team to win. You may also see both teams play at Citizen Bank Park, the Philadelphia Phillies' home stadium. Wherever the teams play, they always ensure that the game is exciting!
WHEN DO THE PHILLIES VS REDS PLAY AGAINST EACH OTHER THIS SEASON?
Every MLB season, the Phillies face the Reds, and they will do it again this year. You can find a complete overview of the game schedule as well as the game dates on our website, where you can also purchase tickets. Right now, we're here to inform you that both teams will be playing each other, so get ready!

Premium Seating offers a 100% Money-Back Guarantee on every ticket we sell.
We guarantee that your tickets will be authentic, valid for entry, and will arrive on time for your event - or your money back.
We strive to offer the best selection of upper, lower, and floor seating for your upcoming event. Know your getting a great deal on your next order!