100% guarantee that your tickets are authentic, the seats you ordered & arrive in time!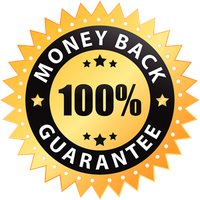 Phillies Vs Rays Tickets
Affordable Phillies Vs Rays Tickets are on sale now and all are 100% guaranteed.
PHILLIES VS RAYS TICKETS
If you're hoping to see some exciting baseball action, you shouldn't wait to get your hands on some Phillies VS Rays tickets. Phillies VS Rays are expected to be a fascinating game for the fans of both teams. Taking in a baseball game with loved ones is the best way to spend time together while supporting your favorite players and teams. As soon as the Tropicana Field opens, it will be full of baseball fans eager to see double plays, diving catches, strikeouts, or home runs. Make sure you get your hands on some Phillies VS Rays tickets to see the MLB in action.
The St. Petersburg, Florida-based Tampa Bay Rays are a major league baseball club in the United States. The Tampa Bay Rays are a member of the American League East division in Major League Baseball (MLB). Tropicana Field has served as its home ground for as long as the club has existed. On the other hand, Philadelphia Phillies is an American professional baseball club headquartered in Philadelphia, Pennsylvania. National League East (NL East) Division is where they play in MLB (Major League Baseball). Citizens Bank Park in South Philadelphia has served as the team's home stadium since 2004. Get your Phillies VS Rays tickets to experience one of the most storied teams in professional baseball!
A game might be exciting or boring, depending on whether or not there is a rivalry. Players from each of these teams have won several awards and accolades. Shane Baz, Jalen Beeks, Calvin Faucher, and Ralph Garza Jr., four of the Tampa Bay Rays' players, have all been inducted into the Baseball Hall of Fame. Baseball Hall of Fame inductees from the Philadelphia Phillies are also well-known. José Alvarado, Mark Appel, Andrew Bellatti, and Zach Eflin are some of the other players. Purchase Phillies VS Rays tickets from our website to see your favorite players in action this season! Use our website's virtual ticket office to get your Phillies VS Rays tickets ahead of time and avoid the long lineups at the box office.
PHILLIES VS RAYS TICKET PRICES AND GAME INFORMATION
HOW MUCH ARE PHILADELPHIA PHILLIES VS TAMPA BAY RAYS GAME TICKETS?
It costs only $23.00 to get the Phillies VS Rays game tickets. Tickets for the costliest Tampa Bay Rays VS Philadelphia Phillies events may cost up to $8925.00 in advance sales fees alone. Visit our website to learn more about VIP seats and other premium ticketing options. You can expect to spend around $114.78 for a single ticket to a baseball game.
HOW TO BUY CHEAP PHILLIES VS RAYS TICKETS?
Cheap Phillies VS Rays tickets cannot be found anywhere else. Check out our website to select the best date and finest seats for a spectacular game between two of the strongest MLB organizations and mega-rivals!
WHERE DO THE PHILLIES VS RAYS PLAY?
It doesn't matter where a Rays VS Phillies game takes place; both clubs play in exciting stadiums that highly value the fan experience. Tropicana Field in Saint Petersburg, Florida, serves as the home field for the Rays, while Citizens Bank Park in Philadelphia, Pennsylvania, serves as the home field for the Phillies.
WHEN DO THE PHILLIES VS RAYS PLAY AGAINST EACH OTHER THIS SEASON?
This year's series between the Phillies and Rays should be exciting for baseball fans. You may use the event listings above if you want to keep up with all the Rays-Phillies games during the season.

Premium Seating offers a 100% Money-Back Guarantee on every ticket we sell.
We guarantee that your tickets will be authentic, valid for entry, and will arrive on time for your event - or your money back.
We strive to offer the best selection of upper, lower, and floor seating for your upcoming event. Know your getting a great deal on your next order!