100% guarantee that your tickets are authentic, the seats you ordered & arrive in time!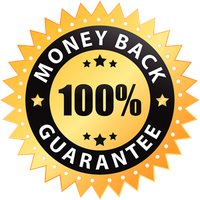 Phillies Vs Orioles Tickets
Affordable Phillies Vs Orioles Tickets are on sale now and all are 100% guaranteed.
PHILLIES VS ORIOLES TICKETS
More specifically, in MLB, baseball always brings an array of nostalgia for many of us. As a child, you might remember going to live games in a baseball stadium with your parents or friends and being fascinated by seeing your ideal players playing live in front of you. That nostalgia needs to be revived again, and you need to go to one of the MLB games happening near you very soon! For this, you can go ahead and get the Phillies vs Orioles tickets from our website!
The Philadelphia Phillies and the Baltimore Orioles are professional baseball teams in the United States. The Phillies play in the National League East division, while the Orioles play in the American League East division. They will be facing off against each other in this MLB season, and to watch them live; you should get the Phillies vs Orioles tickets from our website!
Watching Johan Camargo of the Philadelphia Phillies building up rivalries against Grayson Rodriguez of the Baltimore Orioles is a different form of entertainment. You get to see your favorite players doing their best to win the game! So what are you waiting for? Go ahead and get the Phillies vs Orioles tickets from our website!
If you want different types of Phillies vs Orioles tickets, we provide those on our website. So go ahead and get Phillies vs Orioles tickets from our website for your friends and family!
PHILLIES VS ORIOLES TICKET PRICES AND GAME INFORMATION
HOW MUCH ARE PHILADELPHIA PHILLIES VS BALTIMORE ORIOLES GAME TICKETS?
You can get a Phillies vs Orioles game ticket for as low as $20, and the tickets average at around $46. The prices would depend on numerous factors and vary accordingly; if you are looking for specific seats, dates, or venues, the prices may vary. You can get the best prices on our website. They sell out super-fast, so make sure to get your hands on them as soon as possible so that you don't miss out on some of the year's best games!
HOW TO BUY CHEAP PHILLIES VS ORIOLES TICKETS?
You may have been surfing the internet, looking for the best cheap Phillies vs Orioles tickets online, and might have had no luck. We are glad to tell you that you can now get cheap tickets from our website at the best prices! So no more surfing the internet because you have finally come to the right place to get your tickets! So what are you waiting for? Get the tickets, and let the games begin!
WHERE DO THE PHILLIES VS ORIOLES PLAY?
The Phillies may play against the Orioles at the Orioles' home arena, the Oriole Park at Camden Yards, and watch their fans cheer for them or play in their home arena at the Citizen Bank Park. Wherever the teams play, we are sure that the game will be remarkable! So go ahead and get your tickets before we completely go sold out!
WHEN DO THE PHILLIES VS ORIOLES PLAY AGAINST EACH OTHER THIS SEASON?
The Phillies vs Orioles games happen every season during the year. The teams play against each other so well that the fans can not help but chant for their favorite teams! The specific dates and game schedules are now available on our website, so you can go ahead and check out the specific dates of the show right now!

Premium Seating offers a 100% Money-Back Guarantee on every ticket we sell.
We guarantee that your tickets will be authentic, valid for entry, and will arrive on time for your event - or your money back.
We strive to offer the best selection of upper, lower, and floor seating for your upcoming event. Know your getting a great deal on your next order!