100% guarantee that your tickets are authentic, the seats you ordered & arrive in time!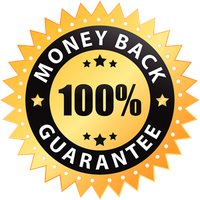 Pelicans Vs Nets Tickets
Affordable Pelicans Vs Nets tickets are on sale now! Pelicans Vs Nets tickets are all authentic and 100% guaranteed.
PELICANS VS NETS TICKETS
Do you support the Brooklyn Nets or the New Orleans Pelicans? However, you can obtain the best seats by purchasing Pelicans VS Nets tickets from our website. These teams are common but one of a kind and have a long basketball tradition and history. Their supporting crowd is huge, the games are a lot of fun, and it isn't easy to judge the winner. So, if you want to support your favorite players and team, buy your Pelicans VS Nets tickets before they sell out.
Pro basketball franchises with their main offices in New Orleans and New York, respectively, are the Pelicans and the Nets. The groups compete in the National Basketball Association as members of the Western and Eastern Conferences (NBA). While the Pelicans are a part of the NBA Western Conference Southwest Division, the Nets belong to the NBA Eastern Conference Atlantic Division. Watching them play will allow you to enjoy a fantastic basketball game. The Nets and Pelicans were founded in 1967 and 2002, respectively.
You may witness players from the New Orleans Pelicans, like Karlo Matkovic, EJ Liddell, Kira Lewis Jr., Naji Marshall, and others, when you get Pelicans VS Nets tickets for the next season. Joe Harris, Cam Thomas, Patty Mills, David Duke, Seth Curry, and others will appear on behalf of the Brooklyn Nets.
We can help you get Pelicans VS Nets tickets to see the Pelicans and Nets game live. This is your chance to see Pelicans and Nets, so don't let the Pelicans VS Nets tickets slip away.
PELICANS VS NETS TICKET PRICES AND GAME INFORMATION
HOW MUCH ARE NEW ORLEANS PELICANS VS BROOKLYN NETS GAME TICKETS?
The Pelicans VS Nets ticket prices start at $8 on our site, and the average price is about $46 on most days. The cost of a ticket may be affected by many variables, including the location of the games, the time of year, and more. Please make us your go-to source for the cheapest tickets available! How about getting started now? If you want to see the New Orleans Pelicans take on the Brooklyn Nets, you'll need to get your tickets as soon as possible.
HOW TO BUY CHEAP PELICANS VS NETS TICKETS?
We finally made our cheap Pelicans VS Nets tickets available on our website. We understand how frustrating it can be to spend hours searching for the right cheap Pelicans VS Nets tickets on the internet and still not be able to find what you're looking for. However, we have done all we can to make the procedure as simple as possible so that you may have fun while saving money! Please get your tickets from our website right now!
WHERE DO THE PELICANS VS NETS PLAY?
The games Pelicans VS Nets are always played in each team's arena, as it is where they feel most comfortable competing. The Pelicans and the Nets games will be played at the Smoothie King Center or the Barclays Center. On our website, you may buy tickets for upcoming games, even those that have not yet taken place.
WHEN DO THE PELICANS VS NETS PLAY AGAINST EACH OTHER THIS SEASON?
The Pelicans and the Nets will play each other many times throughout the next NBA season, and those games should prove to be quite entertaining. Check our website for the most recent information on future game times and dates to get the most up-to-date details!

Premium Seating offers a 100% Money-Back Guarantee on every ticket we sell.
We guarantee that your tickets will be authentic, valid for entry, and will arrive on time for your event - or your money back.
We strive to offer the best selection of upper, lower, and floor seating for your upcoming event. Know your getting a great deal on your next order!