100% guarantee that your tickets are authentic, the seats you ordered & arrive in time!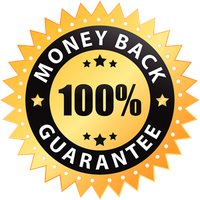 Pelicans Vs Heat Tickets
Affordable Pelicans Vs Heat tickets are on sale now! Pelicans Vs Heat tickets are all authentic and 100% guaranteed.
PELICANS VS HEAT TICKETS
The new NBA Basketball season has all of us impatient. If you haven't already, we strongly encourage you to be excited because this season will be amazing! Please visit our website to buy Pelicans VS Heat tickets.
New Orleans Pelicans compete in the National Basketball Association as a member of the league's Western Conference Southwest Division. The Miami Heat is a member of the NBA's Eastern Conference Southeast Division, where they play in the Eastern Conference. Stay tuned out for Pelicans VS Heat tickets on our website, as they will be playing each other in the upcoming NBA season!
The basketball court is ready for you to cheer for your team's triumph, the youngsters to enjoy themselves, the food sellers to sell their delectable treats, the mascots to represent their teams, and so much more to take place! Pelicans VS Heat tickets are now available on our website. Don't miss out on the action!
Zion Williamson of the New Orleans Pelicans and Tyler Herro of the Miami Heat are ready to light up the arena. The Pelicans VS Heat tickets can be purchased on our website right now.
Depending on your preferences, you can get different Pelicans VS Heat tickets from our website.
PELICANS VS HEAT TICKET PRICES AND GAME INFORMATION
HOW MUCH ARE NEW ORLEANS PELICANS VS MIAMI HEAT GAME TICKETS?
Pelicans VS Heat game ticket prices start at $10 on our site, and the average price is about $28 however, price may vary depending on the demand for the tickets, the venue and the seats you pick. Book your tickets according to your budget and preferences because we have different types available. If you want to see the New Orleans Pelicans take on the Miami Heat, you'll need to get your tickets as soon as possible.
HOW TO BUY CHEAP PELICANS VS HEAT TICKETS?
It's challenging to find cheap tickets for the Miami Heat and the New Orleans Pelicans since both clubs are very well-liked. Even if you find inexpensive tickets somewhere, they could already be gone. Therefore, you can purchase affordable Pelicans VS Heat tickets from our website if you want to see your favorite players in person. With this excellent price buy the cheap Pelicans VS Heat tickets now and don't pass on the magnificent Pelicans and Miami Heat playoffs.
WHERE DO THE PELICANS VS HEAT PLAY?
The games Pelicans VS Heat are always played in each team's arena, as it is where they feel most comfortable competing. The Pelicans and the Heat games will be played at the Smoothie King Center or the FTX Arena. On our website, you may buy tickets for upcoming games, even those that have not yet taken place.
WHEN DO THE PELICANS VS HEAT PLAY AGAINST EACH OTHER THIS SEASON?
The Pelicans and the Heat will play each other many times throughout the next NBA season, and those games should prove to be quite entertaining. Check our website for the most recent information on future game times and dates to get the most up-to-date details!

Premium Seating offers a 100% Money-Back Guarantee on every ticket we sell.
We guarantee that your tickets will be authentic, valid for entry, and will arrive on time for your event - or your money back.
We strive to offer the best selection of upper, lower, and floor seating for your upcoming event. Know your getting a great deal on your next order!