100% guarantee that your tickets are authentic, the seats you ordered & arrive in time!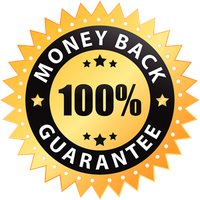 Patriots Vs Steelers Tickets
Affordable Patriots Vs Steelers tickets are on sale now! Patriots Vs Steelers tickets are all authentic and 100% guaranteed.
PATRIOTS VS STEELERS TICKETS
Watching a game live is all about having fun. New England Patriots and Pittsburgh Steelers are professional American football teams based in Greater Boston and Pittsburgh. They compete in National Football League (NFL) as a member club of the Americas football conference in the East and North divisions. Check out our website today if you want to get your Patriots VS Steelers tickets for the game!
The Patriots VS Steelers tickets are in high demand as both teams are well-respected and have been playing for a long time. Pittsburgh Steelers have some great players like T. J. Watt and Marcus Allen, whereas New England Patriots also offer great competition with players like Henry Anderson and David Andrews. This exciting game is one of the most anticipated matches, so if you want to watch it live, you should get your Patriots VS Steelers tickets now.
The Patriots and Steelers are two of the best teams in the NFL. They have been doing very well for a long time, so people are excited about this game. People have already bought their Patriots VS Steelers tickets as they eagerly await their game together. The teams have been playing for a long time, and their fans are excited to watch them compete against each other. This year's game is no different, as both teams have had a lot of success this season and are looking forward to winning their game. If you're looking for a fun and exciting way to spend your time, consider attending this game by getting your Patriots VS Steelers tickets today!
PATRIOTS VS STEELERS TICKET PRICES AND GAME INFORMATION
HOW MUCH ARE NEW ENGLAND PATRIOTS VS PITTSBURGH STEELERS GAME TICKETS?
The Patriots VS Steelers game tickets can cost around $180, but it can go as low as $58. The ticket prices can vary for various reasons like the day, date, location, weather, or the players involved in the game. You can now buy Patriots VS Steelers tickets on our website at a great price that won't give you any problem while watching such an impressive game. This game is set up to be a nail-biter; both teams have some incredible players who can turn the game around at any time.
HOW TO BUY CHEAP PATRIOTS VS STEELERS TICKETS?
Getting game tickets can be a hassle nowadays, especially If you want to enjoy it affordably. If you are looking for cheap Patriots VS Steelers tickets, then book your tickets now! You can visit our website to get the game ticket at reasonable prices and enjoy the thrill of a live football game without spending more than you want. It is sure to be an event full of action and excitement, so make sure you get your tickets today!
WHERE DO THE PATRIOTS VS STEELERS PLAY?
The New England Patriots play their home games at the Gillette Stadium in Foxborough, MA, whereas the Pittsburgh Steelers play at Heinz Field in Pittsburgh. The game between the two teams can take place at either of the two facilities. Get your tickets now and prepare yourself for an action-packed football game.
WHEN DO THE PATRIOTS VS STEELERS PLAY AGAINST EACH OTHER THIS SEASON?
The Patriots VS Steelers game will likely take place a few times this season. One thing's for sure: You'll be in for a treat when you watch this spectacular match with your loved ones. With so much talent on display, there's no doubt that you will remember this spectacular game.

Premium Seating offers a 100% Money-Back Guarantee on every ticket we sell.
We guarantee that your tickets will be authentic, valid for entry, and will arrive on time for your event - or your money back.
We strive to offer the best selection of upper, lower, and floor seating for your upcoming event. Know your getting a great deal on your next order!