100% guarantee that your tickets are authentic, the seats you ordered & arrive in time!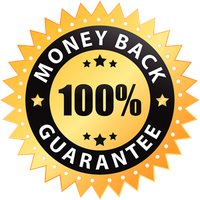 Panthers Vs Cowboys Tickets
Affordable Panthers Vs Cowboys tickets are on sale now! Panthers Vs Cowboys tickets are all authentic and 100% guaranteed.
PANTHERS VS COWBOYS TICKETS
Watching a game live is all about having fun. Experience the thrill of being part of a huge crowd as you cheer for your favorite team. The Carolina Panthers and Dallas Cowboys are skilled American football teams competing in the National Football League (NFL) in the National and American football conferences as member clubs of the South and East divisions. Fans like to book their Panthers VS Cowboys tickets early to watch these great teams play live.
Not only will you be seeing some of the highest-level football talents in the world, but there's also a lot of history between these two teams. Grab your Panthers VS Cowboys tickets to witness this great team live. The players in defensive ends are very competitive on both teams, so when Darryl Johnson from Carolina Panthers and Dante Fowler Jr. from Dallas Cowboys come across in the same game, the crowd goes wild. It is one of the many reasons why Panthers VS Cowboys tickets appeal to people.
This year's Carolina Panthers VS Dallas Cowboys game is shaping up to be one of the greatest games in NFL history, and you will want to be there, so book your Panthers VS Cowboys tickets early. There is no wrong time for planning to watch some exciting football action with your loved ones. Check our website to find the game schedule and Panthers VS Cowboys ticket details right now and take some time off from your busy schedule to watch a thrilling football game!
PANTHERS VS COWBOYS TICKET PRICES AND GAME INFORMATION
HOW MUCH ARE CAROLINA PANTHERS VS DALLAS COWBOYS GAME TICKETS?
The average price of Panthers VS Cowboys game tickets is around $115, but they can be found for as low as $46. The price of the game tickets can depend on several factors like day, date, location, weather, or the opponent in the game. You will surely have a great time at this game because you will see some amazing plays from your favorite players in the iconic Panthers VS Cowboys game so get your ticket now!
HOW TO BUY CHEAP PANTHERS VS COWBOYS TICKETS?
Getting game tickets can be heavy on the pockets, especially if you want to stay on the budget, so if you are looking for cheap Panthers VS Cowboys tickets, you have come to the right place. You can visit our website for more information on the details of the game. Come experience an exciting and fun-filled time at this event by getting Panthers VS Cowboys tickets from our website today without wasting any more time.
WHERE DO THE PANTHERS VS COWBOYS PLAY?
The Carolina Panthers play their home games at Bank of America Stadium in Charlotte, NC, whereas the Dallas Cowboys AT&T Stadium in Arlington, Texas. The Panthers VS Cowboys game can take place at either of the two venues, but the excitement remains the same. So, hurry up and get your Panthers VS Cowboys tickets now!
WHEN DO THE PANTHERS VS COWBOYS PLAY AGAINST EACH OTHER THIS SEASON?
The classic Panthers VS Cowboys game can take place at either of the two venues. This game is set up to be a nail-biter; both teams have some amazing players who can turn the game around at any moment. You can already book tickets for you and your close ones to have the greatest time!

Premium Seating offers a 100% Money-Back Guarantee on every ticket we sell.
We guarantee that your tickets will be authentic, valid for entry, and will arrive on time for your event - or your money back.
We strive to offer the best selection of upper, lower, and floor seating for your upcoming event. Know your getting a great deal on your next order!