100% guarantee that your tickets are authentic, the seats you ordered & arrive in time!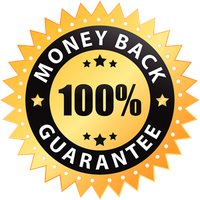 Padres Vs Astros Tickets
Affordable Padres Vs Astros Tickets are on sale now and all are 100% guaranteed.
PADRES VS ASTROS TICKETS
If you have watched several MLB games over the years and are a baseball enthusiast, you must know how big of a deal the MLB season is every year! All the information about Padres vs Astros tickets for this season are available on our website.
The San Diego Padres and Houston Astros are two American professional baseball teams. In Major League Baseball, the Padres are members of the National League West division, whereas the Astros are members of the American League West division. If you want to go to any of the teams that will play against each other this season, you should get the Padres vs Astros tickets from our website now!
Every year, the stadium's atmosphere has its hype. Fans go from all across the country to see their teams compete and cheer them on to success! If you're one of those supporters that want to support your team, purchase your Padres vs Astros tickets right now from our website!
Last season, Nick Martinez of the San Diego Padres proved to be one of the top MLB players, and now fans are looking forward to seeing him square off against Yuil Guriel of the Houston Astros in the next games. Get Padres vs Astros tickets from our website and go with your friends and family to watch each layer's unique game style!
We understand that everyone has various tastes when it comes to seat kinds, stadium amenities, etc. And for this, we have a variety of Padres vs Astros tickets available for purchase on our website! So go ahead and order them now!
PADRES VS ASTROS TICKET PRICES AND GAME INFORMATION
HOW MUCH ARE SAN DIEGO PADRES VS HOUSTON ASTROS GAME TICKETS?
A Padres vs Astros game ticket costs roughly $13, to begin with, and prices typically rise to $75. Ticket costs might vary depending on many factors, including the stadium's location where the game is being played, the date of the event, and when you purchase the tickets. We've offered the greatest pricing on our website to give you the finest shopping experience!
HOW TO BUY CHEAP PADRES VS ASTROS TICKETS?
We understand how difficult it can be to get cheap Padres vs Astros tickets online, and we understand how irritating it can be when you don't get the tickets you want. As a result, we are delighted to inform you that reasonable tickets are also available on our website! We understand everyone's concern, and to assist you in saving money, we've made purchasing inexpensive tickets as simple as possible!
WHERE DO THE PADRES VS ASTROS PLAY?
The game between the Padres and the Astros might take place at PNC Park, the Padres home stadium, or Minute Maid Park, the Astros' home stadium. Regardless of where the games occur, you will blast watching your favorite athletes compete right in front of your eyes! So go ahead and purchase your tickets for a once-in-a-lifetime experience!
WHEN DO THE PADRES VS ASTROS PLAY AGAINST EACH OTHER THIS SEASON?
The Padres and Astros play one other a few times during the season, and both teams will play each other again this year. If you want a complete look at the game dates, go to our website and look at the game schedules for both teams!

Premium Seating offers a 100% Money-Back Guarantee on every ticket we sell.
We guarantee that your tickets will be authentic, valid for entry, and will arrive on time for your event - or your money back.
We strive to offer the best selection of upper, lower, and floor seating for your upcoming event. Know your getting a great deal on your next order!