100% guarantee that your tickets are authentic, the seats you ordered & arrive in time!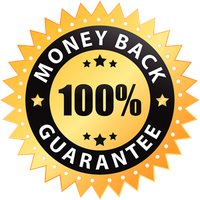 Packers Vs Chiefs Tickets
Affordable Packers Vs Chiefs tickets are on sale now! Packers Vs Chiefs tickets are all authentic and 100% guaranteed.
PACKERS VS CHIEFS TICKETS
The Green Bay Packers and Kansas City Chiefs are professional American football teams based in Green Bay, Wisconsin, and Kansas City, Missouri. The Packers are a National Conference Tournament North division member, whereas the Chiefs are in the league's west division in the National Football League (NFL). You can check our website and book your Packers VS Chiefs tickets to attend a nerve-wracking game.
Packers VS Chiefs tickets will be the hottest tickets in town this season! The Packers have been one of the best teams in the league for years, and they've earned a reputation for being tough. The Kansas City Chiefs, on the other hand, are a team that has been steadily rising through the ranks. Both teams have had excellent seasons and are looking to make a run at the Super Bowl. You can support your favorite team by getting your hands on Packers VS Chiefs tickets now!
Green Bay Packers is known for having one of the most loyal fan bases in all sports - their stadium is always packed, and there are even rumors that some fans with Packers VS Chiefs tickets wear cheese heads as hats at the game! This game should be on your list if you're looking for a great way to spend the weekend by inviting your friends and family. It's always a competitive sight when Packer's Jaire Alexander and Eric Stokes cross paths with Chiefs's Patrick Mahomes and Trevis Kelce. Witness this face-off by browsing Packers VS Chiefs tickets on our website.
PACKERS VS Chiefs TICKET PRICES AND GAME INFORMATION
HOW MUCH ARE GREEN BAY PACKERS VS KANSAS CITY Chiefs GAME TICKETS?
The average price of the Packers VS Chiefs game tickets is $189, but you can get them for as low as $89 if you get them from our website. The prices for the game depend on several factors like date, day, venue, event, or the crowd in the stadium. If you have more queries, you can browse for game details like dates and prices on our website. Don't waste any more time and get your tickets right now!
HOW TO BUY CHEAP PACKERS VS Chiefs TICKETS?
The Packers VS Chiefs tickets will be a hot seller this season since their face-off is always heated and thrilling to watch. If you are a football fan looking for cheap Packers VS Chiefs tickets, check our website and book yours before they sell out. Please make the most of the NFL season this year and make lifetime memories by getting your tickets from our website and witnessing some nail-biting action between the Green bay packers and Kansas City Chiefs.
WHERE DO THE PACKERS VS Chiefs PLAY?
Since Green Bay Packers play at Lambeau Field and Kansas City Chiefs play at Arrowhead Stadium, the game can happen in either of the two venues. With tickets for this exciting game on sale now, it's time to get your tickets and head down to Lambeau Field or Arrowhead Stadium for an exciting Packers VS Chiefs game!
WHEN DO THE PACKERS VS Chiefs PLAY AGAINST EACH OTHER THIS SEASON?
You may get to witness the Packers VS Chiefs game a few times this season. You can head to our website to check the schedule for all the games this season. This game should be on your list if you want to have an action-packed time with your loved ones.

Premium Seating offers a 100% Money-Back Guarantee on every ticket we sell.
We guarantee that your tickets will be authentic, valid for entry, and will arrive on time for your event - or your money back.
We strive to offer the best selection of upper, lower, and floor seating for your upcoming event. Know your getting a great deal on your next order!