100% guarantee that your tickets are authentic, the seats you ordered & arrive in time!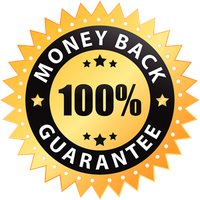 Oregon Ducks Vs Utah Tickets
Affordable Oregon Ducks Vs Utah tickets are on sale now! Oregon Ducks Vs Utah tickets are all authentic and 100% guaranteed.
OREGON DUCKS VS UTAH TICKETS
The NCAA season is packed with some of the most interesting games in the competition, and if you enjoy watching live football games, you shouldn't miss out on these. Among these games is when Utah Utes football will be playing against Oregon Ducks football, and you can join other fans in these thrilling encounters. Ensure that you have your Oregon Ducks VS Utah tickets to join in.
Utah Utes football play in the NCAA as Pac-12 members, where they have been performing impressively. They joined the competition in 1892, representing the University of Utah, and their success has attracted rivalries from the best teams in the competition. You can cheer them on as they play at home in Rice-Eccles Stadium with your Oregon Ducks VS Utah tickets. They will develop the best winning strategies that will leave you wanting more.
Oregon Ducks football is a formidable opponent for any team in the NCAA, and watching them in action with your Oregon Ducks VS Utah tickets. They are also Pac-12 Conference members, making these games a must-watch for their fans. They will strive to increase their silverware and thus have impressive strategies against this similarly competitive side. They play at home in their 54,000-capacity Autzen Stadium.
These teams will have their best players on the starting lineup to secure a win and an advantage. Some of the best players for the Oregon Ducks are Bo Nix, Justin Flowe, and Ty Thompson, among others, and you can see their complete lineup with your Oregon Ducks VS Utah tickets.
Their opponents, Utah Utes, will also have an impressive lineup, and you can cheer them to victory with your Oregon Ducks VS Utah tickets. Most popular players include Clark Phillips III, Tavion Thomas, Malone Mataele, and more. These players will give an epic performance, and you will enjoy these games.
OREGON DUCKS VS UTAH TICKET PRICES AND GAME INFORMATION
HOW MUCH ARE OREGON DUCKS FOOTBALL VS UTAH UTES FOOTBALL GAME TICKETS?
Oregon Ducks VS Utah game tickets start from as low as $59, and these prices will change depending on the demand and the hosting venue of the games. They will thus cost $126 on average.
HOW TO BUY CHEAP OREGON DUCKS VS UTAH TICKETS?
You can buy cheap Oregon Ducks VS Utah tickets on our website at the best deals, and you can get multiple seat options in the arenas. You can thus watch these teams in action and have a thrilling experience.
WHERE DO THE OREGON DUCKS VS UTAH PLAY?
These teams will play at the hosting arenas, and you can thus choose where to watch the games. You can thus follow the action from Autzen Stadium or Rice-Eccles Stadium with other fans.
WHEN DO THE OREGON DUCKS VS UTAH PLAY AGAINST EACH OTHER THIS SEASON?
You can find ticket listings for all these teams' upcoming games on our website, and you can browse through the listings to find the games to attend. It will be a thrilling experience, and you can find game listings for other sporting events near the arenas.

Premium Seating offers a 100% Money-Back Guarantee on every ticket we sell.
We guarantee that your tickets will be authentic, valid for entry, and will arrive on time for your event - or your money back.
We strive to offer the best selection of upper, lower, and floor seating for your upcoming event. Know your getting a great deal on your next order!