100% guarantee that your tickets are authentic, the seats you ordered & arrive in time!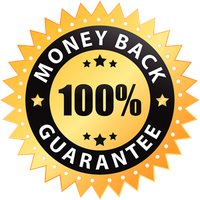 Oklahoma Vs Tcu Tickets
Affordable Oklahoma Vs Tcu tickets are on sale now! Oklahoma Vs Tcu tickets are all authentic and 100% guaranteed.
OKLAHOMA VS TCU TICKETS
If you are a fan of either of these college football clubs, this is your call to get the Oklahoma VS TCU tickets. These football clubs are incredible; you can view their game live with these tickets. So, what are you waiting for? Grab your tickets and enjoy the show.
You can get the Oklahoma VS TCU tickets through us and save as much as you want because we offer amazing options suitable for your budget. So, get your tickets as soon as possible and enjoy watching the live games.
Players like Reed Lindsey, Perrion Winfrey, Brian Asamoah, Kelvin Gilliam, LaRon Stokes, Kori Roberson, and others from the Oklahoma Sooners Football. Players like Trent Battle, Sam Jackson, Altrique Barlow, Oliver Buttram, Jack Gullett, and others will be competing from the TCU. So, get your Oklahoma VS TCU tickets and watch all the players compete in the upcoming NCAA college football games.
Both Oklahoma Sooners Football and TCU Horned Frogs Football are NCAA FBS Division I college football clubs. The Oklahoma football club is from the University of Oklahoma and is affiliated with Big 12 Conference Division I and soon will be joining Southeastern Conference. In contrast, the TCU Horned Frogs Football represents the Texas Christian University and is affiliated with the Big 12 Conference. Get the Oklahoma VS TCU tickets to witness who will win the upcoming game.
Get these Oklahoma VS TCU tickets at cheap prices and view the clubs' best offense, defense, and strategy in their upcoming games.
OKLAHOMA VS TCU TICKET PRICES AND GAME INFORMATION
HOW MUCH ARE OKLAHOMA SOONERS FOOTBALL VS TCU HORNED FROGS FOOTBALL GAME TICKETS?
Ticket rates for the Oklahoma VS TCU game start at $100 and go up to $235 on average. The same fee may be found at all of their games; however, it may vary based on the location the team is playing in and other considerations. Oklahoma VS TCU games ticket prices are determined by the venue's amenities, ticket availability, seating layouts, seating levels, team popularity, and a variety of other considerations.
HOW TO BUY CHEAP OKLAHOMA VS TCU TICKETS?
Everybody wants to purchase cheap passes to see the players play live, but they are difficult to come by, especially considering the incredible rivalry between Oklahoma and TCU. The good thing is that you can purchase cheap Oklahoma VS TCU tickets from our page and fully enjoy the event. So wake up, go to our homepage, get reservations, and save a little while having a great time at the game.
WHERE DO THE OKLAHOMA VS TCU PLAY?
Oklahoma's home stadium is Gaylord Family Oklahoma Memorial Stadium, whereas TCU's home stadium is Amon G. Carter Stadium. Both teams may be seen playing at their respective stadiums in an exciting game against each other with their highly competent players for the enjoyment of their spectators.
WHEN DO THE OKLAHOMA VS TCU PLAY AGAINST EACH OTHER THIS SEASON?
This season, the Oklahoma Sooners and TCU Horned Frogs will meet several times. Our website has all you need to know about the games, including team lineups, playing schedules, timings, and listings. For the most up-to-date information on both teams' schedules, go to the Oklahoma Sooners Football and TCU Horned Frogs Football websites.

Premium Seating offers a 100% Money-Back Guarantee on every ticket we sell.
We guarantee that your tickets will be authentic, valid for entry, and will arrive on time for your event - or your money back.
We strive to offer the best selection of upper, lower, and floor seating for your upcoming event. Know your getting a great deal on your next order!