100% guarantee that your tickets are authentic, the seats you ordered & arrive in time!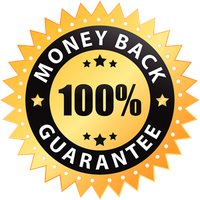 Nevada Vs Air Force Tickets
Affordable Nevada Vs Air Force tickets are on sale now! Nevada Vs Air Force tickets are all authentic and 100% guaranteed.
NEVADA VS AIR FORCE TICKETS
As football season gets closer, fans look forward to seeing all their favorite teams play live! If you're a die-hard football fan just like us, you'll be excited to know that our website is finally selling Nevada vs Air Force tickets!
Both teams are a part of Division One of the National Collegiate Athletic Association (NCAA) and the Mountain West Conference; the Mountain West/Nevada Wolf Pack Football plays for the University of Nevada at Reno, while the Air Force Academy Falcons Football play for the United States Air Force Academy. The competition between the two teams is long-standing; both teams have an awesome player lineup, which makes the competition even more intense than ever! Seeing them play will be an experience you won't ever forget! Get your Nevada vs Air Force tickets and get ready to see your favorite teams play live!
Player rivalries play a big part in making games exciting and enjoyable. Once you get your Nevada vs Air Force tickets, you can sit and imagine how you will be cheering for the best players, including Haaziq Daniels of the Falcons and Nate Cox of the Wolf Packs, at the venue! The energy at live games fills you with even more spirit and excitement! By purchasing your Nevada vs Air Force tickets, you will get to be a part of a once-in-a-lifetime experience!
Whenever fans buy football tickets, especially those in high demand like Nevada vs Air Force tickets, we recommend getting tickets well before the game date. This helps you get the best price and ensures that you get a ticket.
NEVADA VS AIR FORCE TICKET PRICES AND GAME INFORMATION
HOW MUCH ARE MOUNTAIN WEST/NEVADA WOLF PACK FOOTBALL VS AIR FORCE ACADEMY FALCONS FOOTBALL GAME TICKETS?
Typically, you can find Nevada vs Air Force game tickets for around $70, while the lowest price is around $13.
The end price you pay can vary by a few factors. They include game location, game day (weekend or weekday), and seat selection. Attending a weekend game at the more popular location with a seat close to the field will be more expensive than most while doing the opposite would be the cheapest.
HOW TO BUY CHEAP NEVADA VS AIR FORCE TICKETS?
You can buy cheap Nevada vs Air Force tickets on our website! We always promise to give every customer the best price based on their choices.
The cheapest tickets we sell are for $13 – this price makes it affordable for almost any fan to attend a live game and make their dream a reality! But make sure not to wait too long; tickets this cheap won't last too long. Head on over to our website ASAP!
WHERE DO NEVADA VS AIR FORCE PLAY?
The Nevada Wolf Packs play at Mackay Stadium in Reno, Nevada, while the Air Force Falcons play at Falcon Stadium in Colorado Springs, Colorado. Both venues are superb; they have some amazing seats and great field views. A game at either venue is a great game!
WHEN DO NEVADA VS AIR FORCE PLAY AGAINST EACH OTHER THIS SEASON?
The Nevada Wolf Packs and the Air Force Falcons are scheduled to play against each other a few times across the season. You can visit our Nevada game tickets page or our Air Force game tickets page to get more information about tickets, game dates, and much more.

Premium Seating offers a 100% Money-Back Guarantee on every ticket we sell.
We guarantee that your tickets will be authentic, valid for entry, and will arrive on time for your event - or your money back.
We strive to offer the best selection of upper, lower, and floor seating for your upcoming event. Know your getting a great deal on your next order!