100% guarantee that your tickets are authentic, the seats you ordered & arrive in time!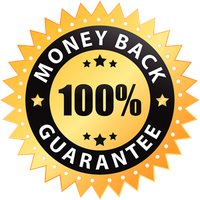 Nebraska Vs Iowa Tickets
Affordable Nebraska Vs Iowa tickets are on sale now! Nebraska Vs Iowa tickets are all authentic and 100% guaranteed.
NEBRASKA VS IOWA TICKETS
The time of the year you have most waited for is finally here! It's football season! We are extremely excited to see some of our favorite teams on the field, and you must be too! You can now get your Nebraska VS Iowa tickets on our website!
Both teams are a part of Division One of the National Collegiate Athletic Association (NCAA); the Nebraska Cornhuskers Football represents the University of Nebraska-Lincoln, while the Iowa Hawkeyes Football represents the University of Iowa. A live football game is an exciting place to be, and it is even more exciting to see your favorite teams live! Fans covet Nebraska VS Iowa tickets for the amazing game experience each team brings to the field – with such an amazing player lineup, games between the two teams are bound to be great!
Nebraska VS Iowa tickets are always sold out, and there is a reason why! Player rivalries are a big part of what makes games fun to attend; you'll find Nebraska Cornhuskers Football fans rooting for Chubba Purdy, while the Iowa Hawkeyes Football side of the stadium will be shouting out Spencer Petras name! Make sure to get your Nebraska VS Iowa tickets so that you can see your favorite players live and in action!
Almost every time Nebraska VS Iowa tickets go on sale, they almost always sell out! Make sure to get your tickets sooner rather than later so you can be sure that you will get to attend a live game this season!
NEBRASKA VS IOWA TICKET PRICES AND GAME INFORMATION
HOW MUCH ARE NEBRASKA CORNHUSKERS FOOTBALL VS IOWA HAWKEYES FOOTBALL GAME TICKETS?
The price for Nebraska VS Iowa game tickets is around $200, while the lowest price for them is $68. Purchasing your tickets well before the game can help you get a lower price for your ticket – the closer the game date gets, the more expensive tickets get.
Premium tickets can go up to $830. Although they are more expensive, they offer fans an exclusive experience with VIP venue access and a special seat selection.
HOW TO BUY CHEAP NEBRASKA VS IOWA TICKETS?
Our website now sells cheap Nebraska VS Iowa tickets! No matter what your budget is, we promise that we have something for everyone! No other ticketing website offers this many options to fans – for any of your ticketing needs, we are the best people to go to! Our website is a safe and secure place to buy your tickets – we make it easier for all fans to buy tickets and enjoy their favorite live games!
WHERE DO NEBRASKA VS IOWA PLAY?
The Nebraska Cornhuskers play at Memorial Stadium at Tom Osborne Field in Lincoln, Nebraska, while the Iowa Hawkeyes play at Kinnick Stadium in Iowa City, Iowa. No matter which venue you go to, we promise that you will have an amazing time – both are well known in the football world for their superb fan experience!
WHEN DO NEBRASKA VS IOWA PLAY AGAINST EACH OTHER THIS SEASON?
The Nebraska Cornhuskers and the Iowa Hawkeyes are scheduled to play against each other a few times across the new season. Please visit our Cornhuskers game tickets page or our Hawkeyes game tickets page for more information about their games and game dates.

Premium Seating offers a 100% Money-Back Guarantee on every ticket we sell.
We guarantee that your tickets will be authentic, valid for entry, and will arrive on time for your event - or your money back.
We strive to offer the best selection of upper, lower, and floor seating for your upcoming event. Know your getting a great deal on your next order!