100% guarantee that your tickets are authentic, the seats you ordered & arrive in time!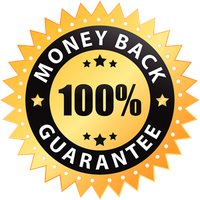 Navy Vs Cincinnati Tickets
Affordable Navy Vs Cincinnati tickets are on sale now! Navy Vs Cincinnati tickets are all authentic and 100% guaranteed.
NAVY VS CINCINNATI TICKETS
Watching college football games is exciting because you can see your favorite players perform live on the field. It is always fun to watch the players perform hard to win, and the other fans celebrate their win and cheer them to give their best on the field, even if you can never be sure whether your favorite team will win or lose. To enjoy the thrills, purchase your Navy VS Cincinnati tickets from us.
The Navy VS Cincinnati tickets are something you shouldn't pass up, no matter the situation. You can see some excellent players from the Independents/Navy Midshipmen Football and Cincinnati Bearcats Football by purchasing these Navy VS Cincinnati tickets. Jack Perry, Jerome Ford, Desmond Ridder, Charles McClelland, and more might be playing from the Cincinnati. Xavier Arline, Isaiah Knowles, Tai Lavatai, Zachary Kuhlman, and more might be playing from the Navy.
The Cincinnati is an NCAA Division I FBS team that symbolizes the University of Cincinnati. This NCAA college football team is an AAC affiliate and will shortly join the Big 12. After purchasing Navy VS Cincinnati tickets, you may watch the Navy Midshipmen play football. The Navy is a professional college football franchise that competes in the NCAA FBS Subdivision and was formerly an independent NCAA Division I FBS school. The Navy represents the United States Naval Academy.
Purchase your Navy VS Cincinnati tickets today at a great price, and take in the game with other Independents/Navy Midshipmen Football or Cincinnati Bearcats Football lovers at the thrilling arena.
NAVY VS CINCINNATI TICKET PRICES AND GAME INFORMATION
HOW MUCH ARE INDEPENDENTS/NAVY MIDSHIPMEN FOOTBALL VS CINCINNATI BEARCATS FOOTBALL GAME TICKETS?
Tickets for Navy VS Cincinnati are available in the secondary market, but their costs fluctuate depending on several variables. The cost may change depending on the seating configurations, the number of tickets, the seat level and position, the day of the week, the time of the game, and other factors. Navy VS Cincinnati game tickets normally cost $52.00, with an average price of $119.00 or more.
HOW TO BUY CHEAP NAVY VS CINCINNATI TICKETS?
Cheap Navy VS Cincinnati tickets are a must if you like to watch sports in person and support your favorite football team. Navy and Cincinnati NCAA football game tickets are not often inexpensive. Still, you can get them from our page for a reasonable cost and go to the game to support your favorite team and feel the unique energy of the entire crowd.
WHERE DO THE NAVY VS CINCINNATI PLAY?
The Navy and Cincinnati football teams' schedules are available on our website, along with all other pertinent details. If you're a fan and want to cheer for your team, you can see Navy at Navy-Marine Corps Memorial Stadium and Cincinnati at Nippert Stadium, respectively.
WHEN DO THE NAVY VS CINCINNATI PLAY AGAINST EACH OTHER THIS SEASON?
To find out more about every regular season, preseason, and the postseason game between Cincinnati and the Navy, go through the event sections up top. Go to the Navy Midshipmen Football Tickets page to discover more about the team, and the Cincinnati Bearcats, or the Navy Midshipmen, if you're interested in finding out more about them.

Premium Seating offers a 100% Money-Back Guarantee on every ticket we sell.
We guarantee that your tickets will be authentic, valid for entry, and will arrive on time for your event - or your money back.
We strive to offer the best selection of upper, lower, and floor seating for your upcoming event. Know your getting a great deal on your next order!