100% guarantee that your tickets are authentic, the seats you ordered & arrive in time!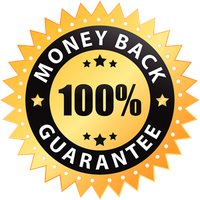 Navy Vs Army Tickets
Affordable Navy Vs Army tickets are on sale now! Navy Vs Army tickets are all authentic and 100% guaranteed.
NAVY VS ARMY TICKETS
Navy and Army rivalry is something that you can see on the field while the players are competing against one another. If you are a supporter of Independents/Navy Midshipmen Football or Army West Point Black Knights Football, you must purchase the Navy VS Army tickets for their upcoming game to enjoy it fully.
After getting the Navy VS Army tickets, you can fully support your favorite players. Mychal Cooper, Cal Long, Dashaun Peele, Jayden Youngs, Mike Petrof, and more will be competing in Independents/Navy Midshipmen Football. Damon Washington, Max DiDomenico, Leo Lowin, TJ Rotello, AJ Williams, and others will be playing from Army West Point Black Knights Football.
The Navy is an independent school that represents the United States Naval Academy and debuted in 1879. This team competes in NCAA Division I FBS and is amazing. The Army is also in NCAA Division I FBS Independent School and competes in NCAA. This pro college football club represents United States Military Academy and started playing in 1890, a few years after the Navy. Navy VS Army tickets through us are your solution to keep your budget intact while enjoying the game to the fullest.
Getting Navy VS Army tickets is not easy, but we have made it easy for you as you have to click and book. We offer many options to select from, so get your Navy VS Army tickets fast.
NAVY VS ARMY TICKET PRICES AND GAME INFORMATION
HOW MUCH ARE INDEPENDENTS/NAVY MIDSHIPMEN FOOTBALL VS ARMY WEST POINT BLACK KNIGHTS FOOTBALL GAME TICKETS?
Navy VS Army game tickets are accessible in the secondary industry, but their costs fluctuate depending on several circumstances. The pricing may vary depending on the seating arrangement, ticket amount, seat tier and position, day of the week, sports time, and other factors. Ticket prices for Navy and Army games normally start at $29.00 and go up to $199.00 or more.
HOW TO BUY CHEAP NAVY VS ARMY TICKETS?
If you appreciate watching live events and want to support your favorite football team, cheap Navy VS Army tickets are a must. Navy and Army NCAA football game tickets are not often cheap, but you can get them from our page for a low price and attend the game to cheer on your favorite team and experience a new world of the entire crowd.
WHERE DO THE NAVY VS ARMY PLAY?
All of the details about the Navy and Army football teams and their upcoming games are available on our website. Navy and Army play home games at Navy-Marine Corps Memorial Stadium and Michie Stadium, respectively; if you're a fan and want to cheer for your team, visit these venues.
WHEN DO THE NAVY VS ARMY PLAY AGAINST EACH OTHER THIS SEASON?
Please browse the event categories above to find out more about the entire season opener, offseason, and playoff games between Navy and Army. Go to the Navy Midshipmen Football Tickets page to discover more about the team, and the Army West Point Black Knights, respectively, by visiting the Army West Point Black Knights Football Tickets page.

Premium Seating offers a 100% Money-Back Guarantee on every ticket we sell.
We guarantee that your tickets will be authentic, valid for entry, and will arrive on time for your event - or your money back.
We strive to offer the best selection of upper, lower, and floor seating for your upcoming event. Know your getting a great deal on your next order!