100% guarantee that your tickets are authentic, the seats you ordered & arrive in time!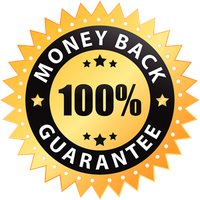 Nationals Vs Padres Tickets
Affordable Nationals Vs Padres Tickets are on sale now and all are 100% guaranteed.
NATIONALS VS PADRES TICKETS
The Washington Nationals and San Diego Padres are two very popular teams in the MLB, and they play quite frequently at their home ballpark. They both are associated with the same leagues but have different divisions and compete against each other well. If you love one of the teams and want to support them fully, get the Nationals VS Padres tickets.
The San Diego Padres are a pro baseball team that plays in MLB and is an affiliate of the National League West Division. They play their home games at Petco Park, and you can watch them compete by getting the Nationals VS Padres tickets.
The Washington Nationals are no less and are also a pro American baseball franchise. This club competes in MLB and is affiliated with National League East Division. They play their games at Nationals Park and if you want to witness them going against Padres, then get the Nationals VS Padres tickets before the tickets are sold out.
The Padres Jake Cronenworth, Adrian Morejon, Kim Ha-Seong, Joe Musgrove, and others will participate in a baseball game against Nationals Juan Soto, Patrick Corbin, Anibal Sanchez, and others. So, get your Nationals VS Padres tickets now and enjoy the game live.
You may purchase Nationals VS Padres tickets from us and watch the baseball game live from the ballpark seats without worrying about the costs outside your mobile phone screens.
NATIONALS VS PADRES TICKET PRICES AND GAME INFORMATION
HOW MUCH ARE WASHINGTON NATIONALS VS SAN DIEGO PADRES GAME TICKETS?
There are so many variables that influence ticket pricing in MLB games. The cost of Nationals VS Padres games tickets fluctuates in the tiny market due to these variables. Tickets for the Nationals and Padres game can be purchased for as little as $22.00, with an average cost of $51.00 or more. The seating arrangements for the game, seat level and position, venue, seat availability, and other factors might impact ticket prices.
HOW TO BUY CHEAP NATIONALS VS PADRES TICKETS?
Most of us cannot afford to pay such a high price to witness our favorite teams in person because of our tight budgets, and ticket prices are frequently at the roof when we talk about them. Do not be concerned; we have you covered. Through our website, you can get cheap Nationals VS Padres tickets. Simply click the button once to get tickets at a discount and take in a game between your favorite teams at the ballpark.
WHERE DO THE NATIONALS VS PADRES PLAY?
Ballpark has the finest atmosphere for watching your favorite athletes play since you can never stop wondering which team will win! The atmosphere, chants from the crowd, efforts of the athletes, and all provide a great experience. If you're a fan, you may see the Nationals or Padres play in their respective home stadiums, Nationals Park or Petco Park.
WHEN DO THE NATIONALS VS PADRES PLAY AGAINST EACH OTHER THIS SEASON?
Throughout this season, the Nationals will face the Padres on a number of occasions in MLB. For the complete schedule and lists, see above. Visit the Washington Nationals tickets website to learn more about the Washington Nationals. Visit the Padres tickets website to learn more about the San Diego Padres.

Premium Seating offers a 100% Money-Back Guarantee on every ticket we sell.
We guarantee that your tickets will be authentic, valid for entry, and will arrive on time for your event - or your money back.
We strive to offer the best selection of upper, lower, and floor seating for your upcoming event. Know your getting a great deal on your next order!