100% guarantee that your tickets are authentic, the seats you ordered & arrive in time!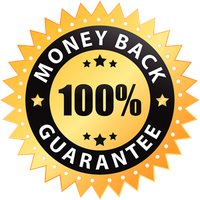 Nationals Vs Pirates Tickets
Affordable Nationals Vs Pirates Tickets are on sale now and all are 100% guaranteed.
NATIONALS VS PIRATES TICKETS
The sound of the bat hitting a baseball and the team winning a home run is not heard clearly on the television screen. To get the exact feeling of the hit, excitement for the home run, and to cheer for your favorite baseball team, you need to get the Nationals VS Pirates tickets. Through these Nationals VS Pirates tickets, you can witness everything live at the ballpark and enjoy the game.
The Washington Nationals will soon be playing against the Pirates, so get their Nationals VS Pirates tickets. The Nationals is a pro baseball team that competes in MLB and is part of the National League East Division.
The Pittsburgh Pirates are also a pro baseball club that competes in MLB and is affiliated with the National League Central Division. You can watch their impressive game by getting the Nationals VS Pirates tickets.
These Nationals VS Pirates tickets are your gateway to view the best players from both baseball clubs. Stephen Strasburg, Victor Robles, Juan Soto, and other players will compete from Washington Nationals. Bryan Reynolds, Ben Gamel, Roberto Clemente, Oneil Cruz, Chris Stratton, and others from Pittsburgh Pirates will be playing in the face-off against the Nationals. So, get your tickets before they are sold out, and you do not have a chance to view your favorite teams compete.
NATIONALS VS PIRATES TICKET PRICES AND GAME INFORMATION
HOW MUCH ARE WASHINGTON NATIONALS VS PITTSBURGH PIRATES GAME TICKETS?
Tickets for the Nationals and Pirates game may be bought starting at $23.00, with an average price of $51.00 or more. The price of Nationals VS Pirates games tickets on the private market fluctuates based on various factors, including seat configuration, venue capacity, ticket availability, the popularity of the game and the players, and much more. Depending on the venue, these prices may also increase or decrease, so grab yours from our website at the best prices.
HOW TO BUY CHEAP NATIONALS VS PIRATES TICKETS?
Do you want to see your favorite players win the title and support your favorite baseball club, but you can't locate tickets that fit your budget? If this is the case, you may purchase inexpensive Nationals VS Pirates tickets from our website and see home runs, outstanding pitching, and everything else you want at the ballpark while rooting for and encouraging your favorite team. Purchase yours before all the cheap Nationals VS Pirates tickets are gone.
WHERE DO THE NATIONALS VS PIRATES PLAY?
By supporting one team and purchasing their Nationals VS Pirates tickets, you can view the Nationals VS Pirates game live. To watch them play, you must be aware that the Pirates play at the home ballpark PNC Park in Pittsburgh and the Nationals play at their home ballpark Nationals Park in Washington, respectively.
WHEN DO THE NATIONALS VS PIRATES PLAY AGAINST EACH OTHER THIS SEASON?
See the list above for all of the regular updates, postseason, playoff schedules, and regular event listings of the Pirates and Nationals pairings. Check the Pittsburgh Pirates tickets page for a complete listing of all Pirates games and the Washington Nationals tickets page for a complete listing of Nationals games.

Premium Seating offers a 100% Money-Back Guarantee on every ticket we sell.
We guarantee that your tickets will be authentic, valid for entry, and will arrive on time for your event - or your money back.
We strive to offer the best selection of upper, lower, and floor seating for your upcoming event. Know your getting a great deal on your next order!